It's a battle for first place in the Western Conference as the Canucks host the Vegas Golden Knights. It's the toughest test of the season for the Canucks thus far. Are they ready for this?
Vancouver Canucks (15-7-1) vs Vegas Golden Knights (14-5-4)
ROGERS ARENA, VANCOUVER, BC
7:00PM PST
SPORTSNET PACIFIC
Though they've acquitted themselves well in the games against what you could call 'elite' teams so far this season, tonight's one many have had circled on the calendar since the start of the year. What better way for a team in the Canucks' situation to prove they're for real than to take down the defending Cup champs and vault past them into first place in the Western Conference.
And if there were ever a time for the Canucks to be able to come out with a huge statement win, like they did against Dallas back on Nov 4th, this would be it. After a near record-breaking start, the Golden Knights have sputtered in November, having won just three of their last ten, and just one of their last six. They've been shutout three times this month, and the team that appeared to be untouchable in October is looking very ordinary as we reach the end of November.
The Canucks have had a few hiccups this month, though some of that can be attributed to a particularly brutal schedule that's seen them play three games in four nights three times this month, and while both teams are coming off a day's rest, this will be the third such scenario for Vegas this month, after having lost in Calgary and Edmonton earlier this week.
The Canucks are coming off a win over Anaheim that was far more impressive than it sounds. The Ducks did a hell of a job clogging up shooting lanes for the first forty minutes on Tuesday night, frustrating the Canucks numerous times. They responded in the third with a dominant performance, the kind you would expect from a good team, and brought home the win.
It's a lot like the game against Colorado: Two teams that are constructed fairly similarly, that can score a ton, with good speed and outstanding goaltending. All that it takes is for one of these teams to blink first...
LINEUPS
Found this lineup scrawled on a wall in East Van. No, wait... it was nhl dot com again...
Golden Knights projected lineup
Ivan Barbashev -- Jack Eichel -- Mark Stone
Paul Cotter -- William Karlsson -- Jonathan Marchessault
Brett Howden -- Chandler Stephenson -- Michael Amadio
William Carrier -- Nicolas Roy -- Keegan Kolesar
Ben Hutton -- Alex Pietrangelo
Nicolas Hague -- Zach Whitecloud
Brayden McNabb -- Kaedan Korczak
Adin Hill
Logan Thompson
Scratched: Pavel Dorofeyev, Brayden Pachal
Injured: Shea Theodore (upper body), Alec Martinez (lower body)
Canucks projected lineup
Ilya Mikheyev -- Elias Pettersson -- Andrei Kuzmenko
Phillip Di Giuseppe -- J.T. Miller -- Brock Boeser
Dakota Joshua -- Teddy Blueger -- Conor Garland
Nils Hoglander -- Nils Aman -- Sam Lafferty
Quinn Hughes -- Filip Hronek
Ian Cole -- Noah Juulsen
Mark Friedman -- Tyler Myers
Thatcher Demko
Casey DeSmith
Scratched: Matt Irwin, Linus Karlsson
Injured: Pius Suter (lower body), Carson Soucy (foot), Guillaume Brisebois (concussion)
The Canucks sent Cole McWard back to Abbotsford, and while they called up Matt Irwin and Linus Karlsson, neither will be in the lineup tonight, barring a sudden illness or injury during the warmups. Mark Friedman will be back in on defence tonight, other than that, no other changes. The Golden Knights have a couple significant losses on the injury front, as they have Alec Martinez and Shea Theodore out of the lineup. That's led to former Canuck Ben Hutton being bumped to the top pairing with Alex Pietrangelo, which is equal parts weird and funny, right?
GAME DAY CHATTER
I like what Allvin says here. It's night and day different from the constant attempts to blow smoke up our asses that the previous regime engaged in, and constantly treats the fan base with the respect they deserve. They're honest and open in a way Benning and Co were not and I am so here for that.
Now that the Canucks have some cap flexibility thanks to the Beauvilier deal, if they can get a reasonable deal done with Bear, it could leave them with a bit left down the road to bolster the lineup for the playoffs.
GAME DAY BATTLE HYMN
Got some local metal today for ya! AGGRESSION have a new album coming out tomorrow as 'Frozen Aggressors' hits stores on Massacre Records. The band got their start in the early 80's in Quebec, and after reuniting a few years ago have been churning out some killer thrash. Check out 'Circus Of Deception', and support local metal!
Enjoy the game everyone! Go Canucks Go!
You want 500 hockey? This is how you get 500 hockey. Dammit.
Nucks came into this game having beat the Sharks the last 11 games they've tangled. And yet... in this game, the 2nd of a B-2-B, the Nucks played like they were on the 2nd of a B-2-B in a rink where they last won 10-1. No worries.
When the Nucks take bottom feeder teams lightly, NM worries.
And the worries started early.
Canucks seem happy to play in their own end in most 1st periods

Westy
Worse. Laff gets the 1st goal of the game. But was called back after coach's challenge. Dammit.
Even worse, Sharkie's rookie D, Emberson, put on a shot on net that no one, especially, DeSmith could see. His 1st NHL career goal. Nice work kid... couldn't save it for Arizona?
1-0 Sharks.
The Sharks are a 500 team since the Nucks embarrassed them on Nov. 2nd. Dammit.
Fortunately, Nucks get a PP and Ronnie scores. The 11 chance, 22 minute Nucking PP drought ends. Finally. Huggie and JT with the helpers. 1-1 tie after 1. That's a decent road start. Even if really wasn't.
In the 2nd, the 2nd period where the Nucks scored 4 goals against the Sharks a scant 23 days ago. This 2nd period is not like that one. Instead, the Sharks take the lead again on a shot that Desmith woulda/coulda/shoulda had. And Nucks defenders should have played smarter, harder. Myers and Aman are not a great pairing as it turns out.
However, in the last minute of the 2nd, Bess scores on the PP. His 1st goal in 5 games. So that's auspicious.
It's a 2-2 after 2. Stop me if you've seen this before.
To start the 3rd, it's 4-on-4 hockey. Advantage: Canucks. Obviously. That's what I thought. That's what the Nucks thought. But you know who didn't? Gaze into the sea...
It was the guy who hasn't scored a goal in 31 games. Granlund. From the sea into the net in 22 seconds or less. 3-2 Sharks. Ouch!

But wait! It gets worse. Yes, really.
Myers to his cottage now

Twitch
We're not ready! Nucks aren't ready to defend a 4-on-3 PP. Neither is Cole. Who wanted to clear the puck, but instead assists with the puck slap past DeSmith.
Annnnd we're going full canucks.

Twitch
4-2 Sharks. It coulda been worse. You know the number bummer mojo.
Nucks wake up. All 6 of them with the net empty and Bess scores with a couple minutes remaining. 4-3 Sharks.
Canucks kinda just gave up after the second. Trying a bit, except when it's hard in the third so far.

Twitch
Despite the better late than never efforts, Nucks can't get another one. And lose another one after being tied 2-2 after 2. A coincidence? Only Taco knows.
WHAT WE KNOW
The Millsie 5-on-5 performance hasn't been great recently. Not horrible, JT got 3 points tonight - all PP or 6-on-5. But he also Miffled on the possible tieing goal in the last minute of the 3rd.

And Huggie and Ronnie played nearly 30 minutes and nothing to show for it... other than some more points. Freedman played 8 minutes. Player shift management doesn't compute in the tank trailing by 2, it seems.

And Myers... oh my... the Chaos returns because he played 18:55, took his 2nd high sticking penalty in as many games and ended the night with a minus -2. He was better playing fewer minutes - on the 3rd pair. But BC Ferries loves to see chaos. And Taco trusts no one else on the 2nd pair but Cole and Chaos. BC Fairies are thrilled.
Gamethread, as ever, is understanding and charitable in their Nucking assessment.
Well the team what they got what they played for... started the third like it didn't matter and it cost them the game.

Twitch
Exactly.
They played down to the level of the lowest team, and the result was predictable.

Atty
A familiar refrain... good teams must take every team seriously. The Nucks are spending their good team mojo a little too freely this month.
Still... Huggie/Miller/Pete have the most points of any trio in the league with 95.
---
HNIC smirking at us from SJ. So much fun.
---
GAME STATS
---
TACO TALK
Oh... he can talk when the Nucks play like a 500 team...
You gotta respect your opponent... this is a learning lesson

Coach Taco
Full presser - frustrated Taco?
---
7 games in 11 nights. Tough part of the schedule. But being a Vancouver-based team, their schedule will always be the lowest priority of NHL schedulers, who are a bit fuzzy on the continental geography beyond the Midwest.
Not an excuse - we used up all our scheduling excuses the last few seasons.
Oh well... Westy and Kent are fine with 500 hockey, even if most of us, Taco and the Nucks are not.
The not worst team in the league, just the 26th Ducking worst, will be in the ROG to face the well-rested and practiced Canucks. At least we hope they'll be well rested, practiced and not taking any more games or opponents for granted.
Westy, the NM Hockey Factoid machine, is joined by jimmi, the NM hockey altoid dispenser. Our first collaboration. Or conflagration when Kent finds out.
Enjoy the spoken word Nucking therapy.
---
The Return of the Bo!....not boo, it's says Bo.
So many storylines to choose from tonight.
Bo Horvat makes his return to Vancouver after being shipped out last year. I don't have a lot of emotion about his return. Bo was never a flashy player or outspoken. He just showed up to the rink and played. Probably why he was named captain of this team after the Sedins left. Was Bo the type of player to put the team on his shoulders and go get wins, not really. But he was also never the guy to suck for games on end. I think I was kind of hoping that Bo could be that first line guy that consistently got 30+ goals and 30+ assists. Alas, he only did that last year....a contract year...where we all knew that the Canucks didn't want to pay him the market money for that type of year. I certainly had no issue with the trade, especially when New York paid him an 8x8 contract extension. That seems ridiculous. His return tonight will surely elicit a lot of noise with variations of the letter "o" being used.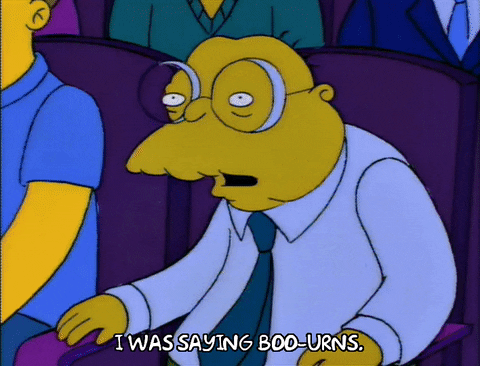 The other storyline I am more interested in is the fact the Canucks, with a win, could move into first place in the division and the Conference.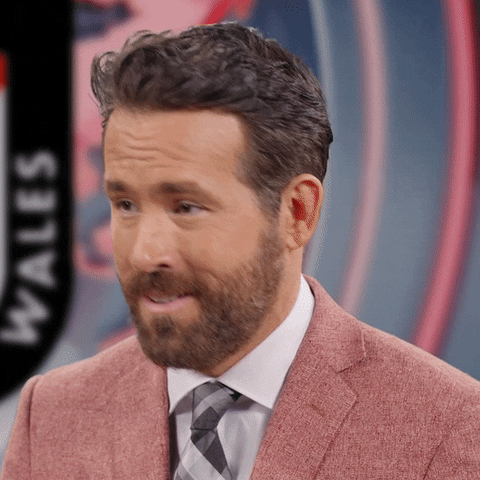 I know. It's the middle of November and the team hasn't fucked things up yet. The Canucks loved the score 5-2 over the road trip, as they won by it or lost by it. It might be the safe bet to put down on the sports betting websites that pop up endlessly on the tv screen. The coaching staff, all 100 of them, seem to have got everyone's attention.
Soucy is out 6-8 weeks with an injury and Friedman gets the call tonight to replace him. Trading Garland for defensive help would be nice. Hirose waits in the wings and may play if Myers can't go. Demko gets the call tonight and DeSmith will likely start tomorrow against Calgary. I don't care about the Islanders lineup...and it wasn't up by time I needed to post this.
Game Day Battle Hymn
Today's song is "California" by the Lagoons. This song is on my Chill mix on Spotify. I chose this for two reasons....first, I like the melody as it reduces my anger while driving on these shitty Central American roads. Secondly, I think Kent would absolutely hate this song.

Go Coconuts Go!
A quick recap of the road trip and if I believe it was a good trip or not.
The unofficial official podcast for this website is here.
I made a podcast today....I had 10 minutes. Take a listen, then go about the rest of your day.

The Canucks are pretty good, eh.

You can listen to it HERE.
You can come back to this post to complain....or ask questions.
After a gutsy road win in Edmonton, this season's first edition of the Magical Misery Tour heads to the City of Brotherly Love, where our old... er, pal... John Tortorella and the Philadelphia Flyers.
CANUCKS (2-0-0) at FLYERS (1-1-0)
3:00 PM PST
SPORTSNET Pacific
An interesting challenge awaits the Canucks tonight on the second game of their first road trip of the season. For the first time this year, they'll play a team that actually knows how to win a hockey game. And we're as surprised as anyone that it's the Philadelphia Flyers, but it's been a weird season already, so just roll with it.
To the Canucks credit, they have literally been what they said they hoped to be heading into this season: Stronger defensively, with solid goaltending and a more balanced scoring attack, and a team that wasn't going to cave under pressure the way they did last season. I know two games are hardly a sample size of note, but we've seen a lot to be positive about in those two games against the Oilers. They made the most of their opportunities in Game One, punishing an undisciplined Oilers team who pretty clearly didn't take their opponent seriously.
In the follow-up match in Edmonton, the Oilers came charging out of the gates, and last year, that game would have been one you'd have wanted to walk away from after that first minute, because the 2022-23 Canucks were not going to come back. But come back they did, and convincingly so.
The challenge for Rick Tocchet and his staff is to keep this team dialed in and bringing that kind of mindset every night. Philadelphia's been a tough spot for the Canucks to find wins over the years, even when the Flyers are not great, and it would be a mistake to think it's an easy two points up for grabs tonight.
That's not to say that the Flyers are a playoff-calibre squad by any stretch, but it's always a battle when these teams meet, and with the added incentive of the ex-Flyer Tocchet coaching the Canucks against his old team for the first time, it could make for a spirited affair. And let's not forget the coach on the other side, who surely would love a win against the team he used to helicopter coach for a while a few years back.
The Flyers started their season off with a win in Columbus over another ex-Torts team, emerging with a 4-2 victory over the Blue Jackets. They followed that up with a 5-2 loss to the Ottawa Senators Saturday night in the nation's capital.
We should expect Thatcher Demko and his clean and thoroughly sanitized mask to return to the crease tonight for the Canucks, while the Flyers will likely go with Carter Hart, which is good news for Anthony Beauvilier. The former Islander has scored a sizable chunk of his career goals against that divisional rival, including 2 of the 5 he's potted against Hart in his first game as a Canuck against the Flyers.
We're awaiting to see if Carson Soucy is returning to the lineup for the Canucks this afternoon. If he does, that means we could see either Noah Juulsen or Jack Studnicka come out of the lineup. My guess is they pull Studnicka, who had a beauty of a goal on that 2 on 0 against the Oilers, because it's a little easier cap-wise for the Canucks to pull him out.
Meanwhile, the Canucks have made a move that's well... a move:
Rathbone was once thought to be a lock in Vancouver, but after a setback year in Abbotsford and disappointing performances when called up, this probably isn't a surprise to anyone. We'll have to get more info on them when we can, but here's a peek at what they're getting in Friedman:
GAME DAY CHATTER
LINEUPS
I found these on the back of a package of cold medication. Or maybe it was nhl dot com. It's all a little hazy at the moment...
Canucks projected lineup
Andrei Kuzmenko -- Elias Pettersson -- Conor Garland
Phillip Di Giuseppe -- J. T. Miller -- Brock Boeser
Dakota Joshua -- Pius Suter -- Anthony Beauvillier
Nils Hoglander -- Sam Lafferty -- Jack Studnicka
Quinn Hughes -- Filip Hronek
Ian Cole -- Tyler Myers
Carson Soucy -- Noah Juulsen
Thatcher Demko
Casey DeSmith
Scratched: Akito Hirose
Injured: Ilya Mikheyev (knee), Teddy Blueger (lower-body bruise), Guillaume Brisebois (undisclosed)
Flyers projected lineup
Joel Farabee -- Sean Couturier -- Bobby Brink
Owen Tippett -- Morgan Frost -- Cam Atkinson
Scott Laughton -- Noah Cates -- Travis Konecny
Nicolas Deslauriers -- Ryan Poehling -- Garnet Hathaway
Cam York -- Travis Sanheim
Marc Staal -- Sean Walker
Egor Zamula -- Nick Seeler
Carter Hart
Samuel Ersson
Scratched: Felix Sandstrom, Tyson Foerster, Emil Andrae
Injured: Rasmus Ristolainen (undisclosed)
It should be noted that Couturier is not in the lineup tonight.
GAME DAY BATTLE HYMN
Time to revive a long-standing tradition here at NM: getting no one at all fired up before the game through my questionable taste in music. Today, we're offering up something new from THE Metal Gods: JUDAS PRIEST. In preparation for their new album 'Invincible Shield', this is the first single: 'Panic Attack'. It has an old school Priest vibe we haven't heard from them in ages and I am SO here for it. It's good to be back with you guys for another season, one that's started off pretty damn fun. Let's see if they can keep this rolling. Go Canucks Go.
CANUCKS (1-0-0) at OILERS (0-1-0)
10 p.m. ET; CBC, SN, CITY
This feels bizarro world. I want to bottle this feeling and sell it on Ebay, Amazon and street corners. I could almost give up coffee. People could stop doing drugs altogether and just live on this feeling. Did you honestly think that opening night would have gone that well? Fuck you...you didn't.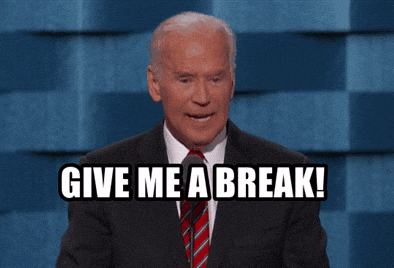 Being fans of this team in particular, doesn't created many centrist opinions. Some are planning the parade route and others are wondering what pain awaits us tonight. McDavid and Draisaitl were embarrassed beyond belief. Outworked along the boards, outhustled to the puck and taking stupid penalties. That has been the Canucks blue print for years. You have to believe that tonight will be a completely different gameplan from the Oilers. I can picture McDavid skating the puck up, every chance he gets to try and draw penalties. Draisaitl will push his way to the net and Evander Kane will hit everything he sees.

I am sure Taco has been yelling this in practice and on the plane to Edmonton. He loved these types of games when he played. It's a game like this that we really get to see if PDG, Lafferty and Joshua can play the style of hockey Taco wants and this team needs. In the past, this team has been called many times because they didn't want to be in a physical game. They would take all the hits and not press back. Tonight I think Joshua will have to step up with the fisty-cups again and it wouldn't surprise me if Jimothy Timothy gets into some shenanigans to get his team fired up. You better believe the Oilers will be looking to hit Boeser and keep him out of the shooting zones. All the Canucks better keep their head on a swivel for Darnell Nurse, as he has a history of questionable hits against Canucks.
Game 2 of the year already looks to be a doozy. Imagine a 2-0 start for this team.....it might be what they need to actually go out and have some confidence against Eastern teams that have dominated their ass last year.
Canucks projected lineup
Andrei Kuzmenko -- Elias Pettersson -- Conor Garland
Phillip Di Giuseppe -- J.T. Miller -- Brock Boeser
Dakota Joshua -- Pius Suter -- Anthony Beauvillier
Nils Hoglander -- Sam Lafferty -- Jack Studnicka
Quinn Hughes -- Filip Hronek
Ian Cole -- Tyler Myers
Akito Hirose -- Noah Juulsen
Casey DeSmith
Thatcher Demko
Scratched: None
Injured: Teddy Blueger (lower-body bruise), Ilya Mikheyev (ACL), Carson Soucy (undisclosed)
Oilers projected lineup
Evander Kane -- Connor McDavid -- Connor Brown
Ryan Nugent-Hopkins -- Leon Draisaitl -- Zach Hyman
Dylan Holloway -- Ryan McLeod -- Warren Foegele
Adam Erne -- Mattias Janmark -- Derek Ryan
Darnell Nurse -- Evan Bouchard
Brett Kulak -- Cody Ceci
Philip Broberg -- Mattias Ekholm
Stuart Skinner
Jack Campbell
Scratched: Vincent Desharnais
Injured: None
Status report
DeSmith will start after Demko left during the third period of a season-opening 8-1 win against the Oilers on Wednesday because of the flu. ... Studnicka will play after being recalled on an emergency basis from Abbotsford of the American Hockey League on Thursday. ... Edmonton will dress a conventional lineup after going with 11 forwards and seven defensemen Wednesday. ... Ekholm will play after missing the opener with a groin injury. ... Skinner will start after making 12 saves in relief of Campbell on Wednesday. ... Erne will make his Oilers debut after signing with them Friday. - NHL.COM
I won't ask for 8 goals....hell I won't ask for 2 goals. A 1-0 victory would make me more than happy.
Go Coconuts Go!
Westy
Some say Christmas or New Years is the best time of the year, because of the anticipation of what is to come. But for Canucks fans, the week leading up to the start of another new season is the most hopeful time of the year. The memories of past failures get hazier and the feeling of hope for the future keeps pushing logic to the side. The Canucks have some really good players and some players with potential, and then quite a few players that have significant gaps in their play.
Besides the obvious question of, "Can the Canucks get into the playoffs?", maybe the bigger question is, "Does Petey want to stick around Vancouver long term?"
I think the answer to the first question is a no. The gaps of this team can be hidden some nights because of the great play of Petey, Demko, Hughes and Miller, but an 82-game season gives plenty of opportunity to show that the backend still has gaps and secondary scoring is weak. Taco is going to bring structure to this team, but that structure won't be able to fix everything.

I don't have a clear answer to the second question. If I had to place money on an outcome today, I would say that Petey would sign a 1-year contract and take his chances as an UFA. Of course, that means the Canucks have a couple options. If this team is in playoff position by the deadline, then the team has to hold on to him and throw all the money they can at him in the offseason and hope he wants to win in Vancouver. Now, if the Canucks suck, they should consider trading him. To be serious for a moment, they should be considering trading him now….or at least think about what kind of pieces they could get for him. Not an easy task. I might not be popular for saying the Canucks should trade him, but Petey has openly said he wants to be in the playoffs and win Cups. His words this offseason show that his attitude has not changed. He is driven to get to the next level. So if the Canucks are terrible before the deadline again, it might be the time to trade Petey….or maybe before the draft. Some would say that trading him would be terrible for this franchise…and it would, but if you have a player that wants out and has the talent Petey does, make sure you get as much as you can to move this team forward over the next 3 or 4 years.

I think this team will play a better..boring brand of hockey under Taco this year, but I do think that they will struggle to keep up with the better teams in the division. And as I pointed out in an earlier blog post, the reason they struggle is that the Canucks need to find a way to beat Eastern teams, to get that extra 10-12 points that they were missing last year. I want the playoffs…I am just not sure this team has changed enough to get there.

Besides some of the predictions I made in this post, there are some other things that are going to have to occur for the Canucks to have a successful year.
Petey needs to score 100 points.
Demko needs to have a save % over .910.
The PP/PK % added together has to be above 99% total. (last year was 94.3%)
Tyler Myers needs to be a legitimate 2nd line defenseman...so the Canucks can trade him.
PDG on the 2nd line needs to change.
I wonder if my peers see the world the same…
jimmi doesn't see the whole world... only a small dark part...
While I agree with Westy's happy time optimism, BC Ferries and NHL cabal will quell the optimism soon enough.
I worry about the Nucks tuning out the boring Taco tactical map-making by early January. Maybe they win enough games early against the West and the East (please, please) so they can revert to bad habits for a 20 game stint, then push like crazy and miss the playoffs by only a few points.
I also worry about secondary and thirdary scoring. To be fair, I don't really worry about it. I accept the Nucks are a 1.5-2 line and 88 points Capt'n Quinn team with a few bonus bounces. That and strong special teams can certainly get the Nucks within a handful of points of making the playoffs.
What I do worry about is the lack of team speed - because Speedy Nights and SeaRabbits. The Nucks are not a fast skating team. As much as I enjoy watching Huggie sneaky skate up the ice and score, I also would enjoy our forwards skating fast and hard up ice and score. Maybe the addition of Lafferty and at some point, Mikheyev will get bring some speedups. And/or the Nucks really, deeply and truly, employ and maintain RikTok's lock on systematic low event smothering coverage. Maybe they will. And I'll happily take a sip out of the Cup of games in May/June.
My dim thoughts on Westy's Essential Top 5:
Petey needs to score 100 135 points. -- If EP wants a big payday, the Nucks need a big payday loan.
Demko needs to have a save % over .910. -- Agree, well above to cover the 20 game dip(s).
The PP/PK % added together has to be above 99% total. (last year was 94.3%) -- That's a fancy number. I like it. Not realistic, but I still like it.
Tyler Myers needs to be a legitimate 2nd line defenseman...so the Canucks can trade him. -- Taco needs him, we need him to be a legit 3rd line D. Then we can dream of winning that future fantasy trade.
PDG on the 2nd line needs to change. -- Not until he goes cold and Mikkie rejoins hot and fast.
Beggsy - Early October should be a time of optimism for most hockey fans.
However, I think the lack of optimism from my NM comrades speaks truly on behalf of the fanbase.
10 years of mediocrity has taken a toll on this fanbase. Hell, the last time the Canucks hosted a home playoff game, I was in the early stages of a long-distance relationship. Now, I'm married with two kids.
Life moves fast...except if you're a fan of the Vancouver Canucks.
Look, there are things to like about this team. Elias Pettersson is one of the best players in the NHL. I firmly believe if the Canucks made the playoffs last season, Pettersson would have been a Hart Trophy nominee. He basically did what Matthew Tkachuk did for the Florida Panthers, with the only difference being that Tkachuk and the Panthers actually made the playoffs.
Unfortunately, it will likely take another MVP-like performance from the Vancouver Canucks in order to make the playoffs.
Westy and Jimmi are right about the Canucks likely playing a more boring style of hockey. That's fine, they need to. I still think there's enough skill to score at an above average rate.
The Achilles heel of this team is still the defence. Quinn Hughes has been left without a legit partner, unless he pairs up with Filip Hronek. Doing so however, leaves the rest of the defence in a state of flux.
And sorry Westy, it'll take a damn miracle for Tyler Myers to play at a 2nd pairing level.
The most important player on the Canucks this season isn't Pettersson or Hughes...it's Thatcher Demko. Vancouver needs Demko to play at a near Vezina level if this team wants to make the playoffs and go on a run.
And that's leads to the main issue with this team. If your recipe success is an MVP season from your best player, coupled with a Vezina-like performance from your starting goaltender, JUST to make the playoffs, then that says everything you need to know about this franchise.
Hey, it's sports, anything can happen. Maybe I'm just jaded by 10 years of losing.
Or maybe I'm just repeating the above paragraph to myself, because I want to believe in a winning team and cheer for a winning team, but I don't see that team on paper right now.
Anyways, the Canucks are squished into a second tier in the Pacific Division, alongside Calgary and Seattle. Based on those two teams, coupled with a weak Central Division, I don't see a reason why this team shouldn't have a good chance at getting a Wild Card spot.
Let's hope they can achieve that, because as Westy alluded to, Petey's future in Vancouver might depend on it.
---
Kent
"To be very to the point, the changes that we made, we have a playoff team if everything goes right,"
Hoo boy. That's not exactly a statement that inspires confidence, eh? The problem is, this may be the most honest thing Canucks management have said in the past decade. He's not wrong. The Canucks are easily better on defence than they've been in the last few seasons, but anything apart from standing pat with the back end they had was going to be an improvement. With new faces Carson Soucy (sadly already on the IR), Ian Cole and a healthy Filip Hronek, as well as smarter usage of Tyler Myers, the Canucks D have seemed to be jelling into something that isn't going to constantly be at risk of losing them games as we saw last season. Solid, more structured defensive play, that reduces the number of shots the goaltenders face on a nightly basis will go a long way towards their goal of returning to the postseason.
They've made some interesting changes to the bottom six, and with a healthy Thatcher Demko and a more reliable backup in Casey DeSmith, should have the goaltending that can give them a chance to win every night, and with Demko motivated to erase the memory of last season, they will be much better than the goaltending carousel we saw last season.
Up front, that's where the interesting questions are, for me at least.
First and foremost? Elias Pettersson. Heading into the final year of his contract, we should expect big things from him, especially coming off a season where he was on a tear for most of the season after getting off to a somewhat quiet start. He's been on a line with Anthony Beauvillier and another guy we'll be watching closely this season: Andrei Kuzmenko. After the Canucks shocked people by luring the talented sniper from the KHL last season, they were again shocked when he put up 39-35-74 in 81 games. Can he reproduce those numbers again this season? Well, on a line with Petey and first unit PP time he'll get the opportunity, but the 27.3% shooting percentage may be hard to pull off again, especially with him being a known entity now.
The second line is intriguing, with JT Miller needing a strong season to continue justifying that heavy contract, Brock Boeser finally being the player the Canucks believing he can be (and possibly getting traded if they fail to make the postseason) and their linemate, Philip Di Giuseppe. PDG has been a revelation so far, working his ass off to build on a solid showing after getting called up from Abbotsford last season. He'll have to be consistent to keep that spot, but he's full value for it, and gives that second line a little bit of grit along with the goal scoring pedigree you get from Miller and Boeser.
NMReloaded is back and we are looking for one more person to take over a team for this year.
Old Man Kent is the returning champion after bribing his way through the year. I was surprised he was willing to send money all the way to the top of Yahoo fantasy to get the "W".
The draft will take place on Thursday, Oct 5th at 7:30 PST. (Sorry, not sorry Kent). The Canucks should have a preseason injury by then.

If you know any one who would be interested in this free/no prize but trash-talking league, please get them to sign up and reply here or DM me on Twitter (@sedated_). Or send me their email and I will send them a join link.
Let's all cheer for a last place Kent team.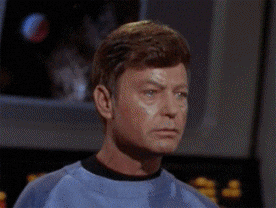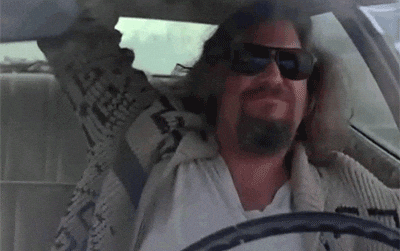 Let's go!