As if this week can't get any worse, the Canucks, still at risk of catching leprosy in the hellhole state of Florida are now teed up for another potential embarrassment: the OEL Revenge Game.
CANUCKS (2-2-0) at PANTHERS (2-2-0)
4:00 PM PST
SPORTSNET Pacific
It all started so good, didn't it?
That 8-1 win, followed by the 4-3 win over the Oilers back to back to start the season, and it felt, even with a few hiccups in that second game, that things might be different this season. And yeah, we should know better, so shame on us. Since then, it's been deja-vu all over again, as we've been treated to two straight losses in oh-so familiar ways.
Despite Thatcher Demko starting the season with a vengeance, and the outstanding defensive work of Quinn Hughes, the jaw dropping emergence of JT Miller as the Canucks best two way player thus far, and Brock Boeser on a heater to start the year, they're still getting worked by shitty teams, and when they show up against better teams, unable to overcome errors that always end up in their net.
They had a sniff at a win in Tampa, but the same piss-poor defensive play that has plagued this team for years was once again the reason they lost. And the ringleader? Tyler Myers. How bad was he on Thursday night? He was 'I don't even wanna talk about him scoring a goal because it doesn't matter' bad. Glaring, head shaking mistakes that led to goals, and as the cherry on top, taking out Elias Pettersson with a slapshot late in the third to just compound the Canucks' problems.
So they head south for a game against the Florida Panthers, who have their own struggles so far after making it to the Stanley Cup Finals in June. One guy who hasn't struggled for them so far? Oliver Ekman-Larsson. Yeah, that OEL. And while the Canucks struggle with the reality of having to give Tyler Myers icetime, the Panthers appear to be just what Ekman-Larsson needed to rejuvenate the tail-end of his career.
And unlike the Tampa Bay Lightning, the Panthers have won two straight, but that doesn't mean they're gonna be any less of a challenge today. So what do the Canucks have to do in order to bump this slump and move back into the win column?
First, they need to come out and play pissed off. And they should be. Despite a better performance, this team has not been good to start this season, and quite literally wasted a couple fantastic performances from Demko, they'd love nothing more than to give him an easy night.
Secondly, and probably the most important factor in securing a win tonight, the Canucks absolutely cannot play another second period like the ones they've put forth so far this season. It's become their trademark over the past few seasons: just completely and utterly disappearing in the middle frame of games, regardless of being in the lead or not. So many losses because they simply couldn't be arsed to give a 60 minute effort. It's frustrating as hell to watch and has to change if they don't want to fall out of the race before Christmas. Yes, it's that dire.
And finally, they need to stay out of the penalty box. While the penalty kill does appear to be better after last season's historically bad performance, it's still not where it needs to be. So that means being smart about antagonizing their opponents, and especially tonight, not getting suckered into retaliation penalties against Matthew Tkachuk. The Canucks are definitely moving towards a team that's not fun to play against, but even teams with a power play as weak as Florida will take their chances against a 72% penalty kill.
LINEUPS
This potential list was found scrawled on the belly of a gator that wandered into a Miami Beach Hardee's, though it may have also been from nhl dot com.
Canucks projected lineup
Phillip Di Giuseppe -- J.T. Miller -- Brock Boeser
Ilya Mikheyev -- Elias Pettersson -- Andrei Kuzmenko
Dakota Joshua -- Pius Suter -- Sam Lafferty
Anthony Beauvillier -- Jack Studnicka -- Conor Garland
Quinn Hughes -- Filip Hronek
Ian Cole -- Tyler Myers
Carson Soucy -- Mark Friedman
Casey DeSmith
Thatcher Demko
Scratched: Noah Juulsen, Nils Hoglander
Injured: Teddy Blueger (lower body), Guillaume Brisebois (undisclosed)
Panthers projected lineup
Evan Rodrigues -- Aleksander Barkov -- Sam Reinhart
Carter Verhaeghe -- Eetu Loustarinen -- Matthew Tkachuk
Nick Cousins -- Anton Lundell -- Justin Sourdif
Ryan Lomberg -- Kevin Stenlund -- Steven Lorentz
Gustav Forsling -- Oliver Ekman-Larsson
Niko Mikkola -- Dmitry Kulikov
Josh Mahura -- Uvis Balinskis
Sergei Bobrovsky
Anthony Stolarz
Scratched: William Lockwood, Mike Reilly
Injured: Johan Gadjovich (upper body), Sam Bennett (lower body), Brandon Montour (shoulder), Aaron Ekblad (shoulder)
So, if this lineup holds, it'll be the return of Ilya Mikhayev to the Canucks lineup, and that is definitely something that will make them better. Mikhayev's speed and skill could also be the catalyst that gets Andrei Kuzmenko going. It's unfortunate that it means Nils Hoglander has to come out, but it should put the other bottom six wingers on notice that they'll replace him in the press box if they don't perform.
It's a scheduled start for Casey DeSmith, who was outstanding in his first start, withstanding an Oilers barrage in that 4-3 win over the Oilers to start this road trip. This is a winnable game for the Canucks, if... everything goes right. The Panthers are without Aaron Ekblad, Sam Bennett and Brandon Montour, as well as former Canuck Jonah Gadjovich. Another former Canuck, Will Lockwood, appears to be a healthy scratch tonight. The Panthers aren't a pushover, but are missing some of their best players, and if the Canucks can get a couple past Bobrovsky early and play a disciplined road game, they should be able to head to Nashville on a winning note ahead of Tuesday's contest.
GAME DAY CHATTER
GAME DAY BATTLE HYMN
Ex-SEPULTURA mainmen Max and Igor Cavalera have been on an absolute tear over the past couple years, and fresh off their reworking of SEPULTURA's first two albums, they've unleashed a new one from their other other project: Go Ahead And Die. The beauty of this? It doesn't sound like SEPULTURA, SOULFLY, CAVALERA CONSPIRACY or NAILBOMB, yet it's unmistakably got the Cavalera DNA all over it. Gonna have to dig deeper on this one, as this track is an absolute beast!
Enjoy the game, and we'll do this again on Tuesday evening as they wrap up the roadtrip in Music City against the Predators. Go Canucks Go!
After a gutsy road win in Edmonton, this season's first edition of the Magical Misery Tour heads to the City of Brotherly Love, where our old... er, pal... John Tortorella and the Philadelphia Flyers.
CANUCKS (2-0-0) at FLYERS (1-1-0)
3:00 PM PST
SPORTSNET Pacific
An interesting challenge awaits the Canucks tonight on the second game of their first road trip of the season. For the first time this year, they'll play a team that actually knows how to win a hockey game. And we're as surprised as anyone that it's the Philadelphia Flyers, but it's been a weird season already, so just roll with it.
To the Canucks credit, they have literally been what they said they hoped to be heading into this season: Stronger defensively, with solid goaltending and a more balanced scoring attack, and a team that wasn't going to cave under pressure the way they did last season. I know two games are hardly a sample size of note, but we've seen a lot to be positive about in those two games against the Oilers. They made the most of their opportunities in Game One, punishing an undisciplined Oilers team who pretty clearly didn't take their opponent seriously.
In the follow-up match in Edmonton, the Oilers came charging out of the gates, and last year, that game would have been one you'd have wanted to walk away from after that first minute, because the 2022-23 Canucks were not going to come back. But come back they did, and convincingly so.
The challenge for Rick Tocchet and his staff is to keep this team dialed in and bringing that kind of mindset every night. Philadelphia's been a tough spot for the Canucks to find wins over the years, even when the Flyers are not great, and it would be a mistake to think it's an easy two points up for grabs tonight.
That's not to say that the Flyers are a playoff-calibre squad by any stretch, but it's always a battle when these teams meet, and with the added incentive of the ex-Flyer Tocchet coaching the Canucks against his old team for the first time, it could make for a spirited affair. And let's not forget the coach on the other side, who surely would love a win against the team he used to helicopter coach for a while a few years back.
The Flyers started their season off with a win in Columbus over another ex-Torts team, emerging with a 4-2 victory over the Blue Jackets. They followed that up with a 5-2 loss to the Ottawa Senators Saturday night in the nation's capital.
We should expect Thatcher Demko and his clean and thoroughly sanitized mask to return to the crease tonight for the Canucks, while the Flyers will likely go with Carter Hart, which is good news for Anthony Beauvilier. The former Islander has scored a sizable chunk of his career goals against that divisional rival, including 2 of the 5 he's potted against Hart in his first game as a Canuck against the Flyers.
We're awaiting to see if Carson Soucy is returning to the lineup for the Canucks this afternoon. If he does, that means we could see either Noah Juulsen or Jack Studnicka come out of the lineup. My guess is they pull Studnicka, who had a beauty of a goal on that 2 on 0 against the Oilers, because it's a little easier cap-wise for the Canucks to pull him out.
Meanwhile, the Canucks have made a move that's well... a move:
Rathbone was once thought to be a lock in Vancouver, but after a setback year in Abbotsford and disappointing performances when called up, this probably isn't a surprise to anyone. We'll have to get more info on them when we can, but here's a peek at what they're getting in Friedman:
GAME DAY CHATTER
LINEUPS
I found these on the back of a package of cold medication. Or maybe it was nhl dot com. It's all a little hazy at the moment...
Canucks projected lineup
Andrei Kuzmenko -- Elias Pettersson -- Conor Garland
Phillip Di Giuseppe -- J. T. Miller -- Brock Boeser
Dakota Joshua -- Pius Suter -- Anthony Beauvillier
Nils Hoglander -- Sam Lafferty -- Jack Studnicka
Quinn Hughes -- Filip Hronek
Ian Cole -- Tyler Myers
Carson Soucy -- Noah Juulsen
Thatcher Demko
Casey DeSmith
Scratched: Akito Hirose
Injured: Ilya Mikheyev (knee), Teddy Blueger (lower-body bruise), Guillaume Brisebois (undisclosed)
Flyers projected lineup
Joel Farabee -- Sean Couturier -- Bobby Brink
Owen Tippett -- Morgan Frost -- Cam Atkinson
Scott Laughton -- Noah Cates -- Travis Konecny
Nicolas Deslauriers -- Ryan Poehling -- Garnet Hathaway
Cam York -- Travis Sanheim
Marc Staal -- Sean Walker
Egor Zamula -- Nick Seeler
Carter Hart
Samuel Ersson
Scratched: Felix Sandstrom, Tyson Foerster, Emil Andrae
Injured: Rasmus Ristolainen (undisclosed)
It should be noted that Couturier is not in the lineup tonight.
GAME DAY BATTLE HYMN
Time to revive a long-standing tradition here at NM: getting no one at all fired up before the game through my questionable taste in music. Today, we're offering up something new from THE Metal Gods: JUDAS PRIEST. In preparation for their new album 'Invincible Shield', this is the first single: 'Panic Attack'. It has an old school Priest vibe we haven't heard from them in ages and I am SO here for it. It's good to be back with you guys for another season, one that's started off pretty damn fun. Let's see if they can keep this rolling. Go Canucks Go.
VANCOUVER CANUCKS (28-32-5) vs DALLAS STARS (37-17-13)
7:00 PM PST
ROGERS ARENA, VANCOUVER, BC
TV: SN PACIFIC. RADIO: SN650
I'm back. Try to contain your excitement, eh? And as long as we're talking about muted responses, let's talk a bit about the Vancouver Canucks. As with every other dream that involves the Canucks, the hopes that they could somehow stay relevant in the chase to the basement and a legitimate shot at winning the draft lottery and the golden ticket that is Connor Bedard, it's gone.
In a scenario that was both worst case and yet most likely, the Canucks have gone 7-2-1 in their last 10 games, including a season high 4 game winning streak. They're 5-1 since the last times these two teams met 15 days ago, and while the Dallas Stars indeed have a lot to play for, sitting just one point behind Vegas for first place in the Western Conference and home ice advantage through the first three rounds of the playoffs, the Canucks are playing for pride and I guess the consistency of being below average? I just don't understand, even after 14 years of covering this team, why they do what they do, and I'm not alone. I would imagine that there are people in the organization that are thankful for the Arizona Coyotes, because there'd likely be more focus on how dysfunctional they are.
Alas, with the dream having died, we may as well strap ourselves in, put on that "this is actually fine, and I enjoy Vancouver Canucks hockey" face we've perfected over the past years, and enjoy some of the good things. I dare say there's not a person out there who could have seen Andrei Kuzmenko having the impact on this team that he's had when the Canucks landed the much-desired KHL free agent this past summer. While we get the whole "he's not an actual rookie" thing, he's hands down the best first year player in the league this season and it's not even close. This is a guy who does nothing but score HUGE goals, every damn night.
We're also getting treated to the emergence of Elias Pettersson into the upper echelon of NHL stars. He's shattered his personal best in goals, assists and points already, and he's done it being an incredibly consistent two way player. Quinn Hughes continues to develop into the kind of rearguard this team's not had for a long time, if ever, and you can't help but be inspired by the way a finally healthy Thatcher Demko has played since his return. Admit it, you were as concerned as we were about how he played before the injury, but he's been stellar since coming back. Sure, there's an argument to be made that this team's record would have been better if they'd gotten better goaltending this season, but it is what it is, and they are what they are.
It's still too early to tell if the Canucks are truly better with Rick Tocchet behind the bench, or if this is just the same new coach bump we saw last season when Bruce Boudreau took over from Travis Green. They have been getting a little better defensively, as we saw in the games against Toronto and Ottawa, and have only allowed more than three goals against once in the last two weeks, in the 5-4 win over... the Dallas Stars. Yes, they're playing some subpar teams the rest of the way, but the improved defensive play is encouraging if it can remain consistent.
LINEUPS
According to nhl.com, this is what we can expect in tonight's tussle:
Stars projected lineup
Jason Robertson -- Roope Hintz -- Joe Pavelski
Jamie Benn -- Wyatt Johnston -- Evgenii Dadonov
Mason Marchment -- Max Domi -- Ty Dellandrea
Joel Kiviranta -- Radek Faksa -- Fredrik Olofsson
Miro Heiskanen -- Colin Miller
Scratched: Nils Lundkvist
Injured: Luke Glendening (lower body), Tyler Seguin (lower body), Scott Wedgewood (lower body)
Canucks projected lineup
Andrei Kuzmenko -- Elias Pettersson -- Anthony Beauvillier
Phillip Di Giuseppe -- J.T. Miller -- Brock Boeser
Dakota Joshua -- Nils Aman -- Conor Garland
Vitali Kravtsov -- Sheldon Dries -- Vasily Podkolzin
Guillaume Brisebois -- Tyler Myers
Christian Wolanin -- Kyle Burroughs
Scratched: Jack Studnicka
Injured: Filip Hronek (upper body), Ethan Bear (face), Oliver Ekman-Larsson (ankle), Travis Dermott (undisclosed), Ilya Mikheyev (torn ACL), Tanner Pearson (hand), Tucker Poolman (undisclosed)
It's a little remarkable that the Canucks have managed to put together this run when you look at how many of their regular defencemen are injured, but then again, maybe it's not. Ethan Bear (he with the face injury, according to the nhl dot com) has been practising in a non-contact jersey but should be returning to the lineup soon. Given the chatter about Tocchet expecting more from Brock Boeser of late, a game against Matt Murray seems like just the thing to do it. You probably shouldn't be shocked if Boeser rings up a hatty tonight, is what I'm trying to say.
The Stars have been rolling along well in their own right, though one of their losses in their last 10 came to the Canucks, in that 5-4 OT Canucks win. The Stars have been scoring an average of 4.9 per game over their last 10, so if Demko's not on his A game tonight, it'll be a long one at the Rog.
GAME DAY CHATTER
GAME DAY BATTLE HYMN
We've featured them a couple times earlier this season, and the latest release from ELECTRIC CALLBOY doesn't disappoint. It's stupid, infectiously so, and the perfect theme song for this stupid team going on a stupid run to finish off this stupid season. All aboard!
You want to be a 500 team? Try going down 4-2 in the 1st. That'll work.
Coming into this game, Nucks have been beaten by the Devils 11 quadrillion times. Straight.
Worse... the Nucks came back in the 3rd, down 5-2 and pushed hard. So hard that with a few minutes remaining the Nucks tie it after the heroic efforts of Hoagie and Millsie. And then throw the game away. Again.

Mission accomplished. Devils score an open net tally thanks to the poor defensive coverage - as witnessed earlier.
Almost seemed like once the Nucks tied the game with 3:30 left on the clock, they'd automatically be given the loser point. Apparently playing the full 60 includes that last few minutes.

Bad night for Ronnie. Bad night for Cole. Bad night for Zav. Bad night for Myers - or a normal night.
As bad as the Nucking D - who on at least 5 of the Jersey goals - forgot about leaving guys open in front of Demko. The new Nucks Taco system is to not allow opposing forwards having time/space in front of the net. Who knew there were that many backdoors in ROG? At least this season.
Pre-game, Kent and Westy and most of NM already called the Nucking loss.

In the 1st, the naysayers and the Devils had their way with the Nucks.
mysie playing hot potato
hronie playing where's my guy again?

copey
Nucks manage get a couple goals back - getting an unheard of PP goal! 4-2 after 1.
at least Vanacek is a rebound machine, so there's hope

gotta feel sorry for demmers though, wow, just left to the wolves there after the 5 foot pizza from Myers, the missed pinch from Hronek, the failed coverage from Bleuger, and I dunno, bad rebound luck on the last one

I will say this, though, the Devils are seriously quick and opportunistic, and that is biting the nux in the ass

and petey, stop trying to hit things; just freaking score

copey
In the 2nd the Nucks don't give up 4 goals. So that's a huge improvement. Except they allow a Devils PP goal late in the 2nd. The Devils have the best road PP in the league. The Nucks don't have the best home PK. Or road PK. Or whatever.
Can they comeback? Gamethread is certain.
well i'm out.

Twitch
The scene is set for the big comeback... it was comeback night across the league, why not the Nucks?
Why not, indeed, as the Nucks outscored Jersey 3-1. Nucks won the period... pretty much.
Oh, well
We won the period

Atty
Fun game to watch - if you're not into the Nucks stringing together consecutive wins like they once did. Watching all the Hughes brothers get on the scoreboard was great for the game. Except, we need more Hughes brothers. Let's trade Myers and Gnarly for Luke.
If not for the typical Nucking letdown when the loser point was nearly there, it was a good game. No, it wasn't. The once famous Tough Taco structure was tossed in the concession bin too early in the game. We hadn't even had a bite of Kuzi hotdog hockey. Snakebit Kuz is not appetizing.
DETAILS, DETAILS, DETAILS
Details - the basics of well structured hockey, seemed well understood to start the season. Who knew that Soucy and Suter were the glue that held the structure together. Except we knew they were the key to having an average PK.
So much blown coverage in their own zone, that I don't have enough words to blow on it. Remember when the Nucks had a couple touches and the puck was out of their zone? Me neither.
Kuzi (a minus 3) is snakebit. Missed the net. Tried to pass when he should have shot. Played fewer minutes in the 3rd. So few, one might have thought he was benched as he had 3 shorter and shorter shifts. On the 4th line.
Nucks didn't lose the game because of Kuzi not playing Tough Taco hockey. They lost because both D and F lost their man - blew their coverage and Demmers was left to make far too many higher saves. And he did. But can't stop 'em all.

Hockey is a game of details. And mistakes. Nucks had less attention to detail, but made up for that with a bucket load of mistakes.
1st time this season the Nucks have given up 6 goals. That's a memorable stat. To forget.
---
The Dimly Lit Bright Side
Huggie got 2 points - lived up to the family hype.
Brock got his 18th goal of the season. Leads the league in the fine art of goal sniping.
Miller was a beast without a leash in the 3rd. Carried the team on his beastly shoulders.
Hoagie played like a shorter beast in the 3rd - rewarded with top line time and a goal.
---
ROG REELING NIGHT
Shortie and Ray Ferrari have got the calls. So many high danger calls.
---
GAME STATS
---
TACO TALK
Hooo boy... Taco is steamed. Pissed. Angry with his players and the media.
"That's details. Details and details. That's what we keep hammering these guys" - Cranky Coach Taco.
---
That inevitable roller coaster loss is out of the way, we can refocus our hangovers on the next home loss, Thursday. The Wild are on a wildly unexpected win streak. They or we can expect them to extend their 4 game win streak. Remember when the Nucks had one of those? Me neither.
On the bright side, home games continue without any mini-road trips to interrupt this string of hopefully, 500 hockey. Something to dream about for our holiday revelry.
It's another Hughes family reunion as Quinn and the Canucks take on brothers Jack and Luke in a battle for Hughes family supremacy. Also, the New Jersey Devils are involved.
Vancouver Canucks (16-8-1) vs New Jersey Devils (11-10-1)
7:00 PM PST
ROGERS ARENA, VANCOUVER, BC
SPORTSNET PACIFIC, MSG NETWORK, NHL NETWORK
Fresh off a big Pacific Division win Saturday night in Calgary, the Canucks are back at it, after a luxurious two day break. A win tonight is vital, in that it will move them to within two points of first place Vegas, and also ensure that the LA Kings stay at least two points behind them.
After struggling through November compared to their torrid start to the season, the Canucks kicked December off on the right foot Saturday night with a 4-3 win over the Flames in Calgary. They're beginning a stretch of five straight at home, beginning with a team that they've been finding hard to handle of late: the New Jersey Devils.
It's the first time that Quinn Hughes will face off against both of his siblings in an NHL game, and while the Canucks will be focused on securing two points, the eyes of hockey fans across North America are definitely trained on tonight's contest. The Devils have won four of the last five meetings between these teams, including both games last year. And while the Canucks have been one of the true surprises of the NHL this season, the Devils have too, only not in a good way. Many had the Devils pencilled in to be Cup contenders in the East, but they've stumbled out of the gate, and find themselves four points out of a wild card slot in the Eastern Conference. They're 4-6-0 in their last ten games, and are hoping this Western road swing will help them get back on track.
And while the Hughes brothers matchup is getting all the press, there's one other factor to tonight's game that shouldn't be overlooked. Travis Green is set for his first appearance behind the visitors bench since he was fired as the Canucks head coach two years ago today. If that's not some sort of universal karma/schedule guy trying to mess with people, I dunno what is.
LINEUPS
We found this potential lineup spray-painted on the side of a transport trailer parked alongside Highway 1 out in the valley, but I am pretty sure they got it from nhl dot com.
Devils projected lineup
Erik Haula -- Jack Hughes -- Tyler Toffoli
Ondrej Palat -- Nico Hischier -- Jesper Bratt
Timo Meier -- Dawson Mercer -- Alexander Holtz
Curtis Lazar -- Michael McLeod -- Nathan Bastian
Jonas Siegenthaler -- Simon Nemec
Kevin Bahl -- John Marino
Colin Miller -- Luke Hughes
Vitek Vanecek
Akira Schmid
Scratched: Chris Tierney
Injured: Tomas Nosek (foot), Dougie Hamilton (torn pectoral muscle)
Suspended: Brendan Smith
Canucks projected lineup
Ilya Mikheyev -- Elias Pettersson -- Sam Lafferty
Andrei Kuzmenko -- J.T. Miller -- Brock Boeser
Dakota Joshua -- Teddy Blueger -- Conor Garland
Nils Hoglander -- Nils Aman -- Linus Karlsson
Quinn Hughes -- Filip Hronek
Ian Cole -- Noah Juulsen
Nikita Zadorov -- Tyler Myers
Thatcher Demko
Casey DeSmith
Scratched: Phillip Di Giuseppe, Mark Friedman
Injured: Pius Suter (lower body), Carson Soucy (foot), Guillaume Brisebois (concussion)
No changes for the Canucks, as PDG continues to ride pine in favour of Linus Karlsson, while Sam Lafferty continues his improbable run on the Canucks first line. With every passing game, that signing looks better for Jim Rutherford and Patrik Allvin. While it may not sit well with some, Noah Juulsen is in again in favour of Mark Friedman.
The Devils found out recently that they'll be without Dougie Hamilton long term after he suffered a torn pectoral muscle. It'll be Vitek Vanacek vs Thatcher Demko in the crease tonight.
GAME DAY CHATTER
GAME DAY BATTLE HYMN
While the UK may be the birthplace of heavy metal, it always seemed somewhat lacking when it came to contributions to thrash metal. Apart from bands like Xentrix, Onslaught and Hellbastard, UK thrash acts never really seemed to move the needle. That's all changed over the last decade, with the New Wave Of Thrash Metal. Bands like Evile, SSS, Shrapnel and Pest Control have put out some fantastic stuff, and while the first three may be a little more familiar to metal heads, Pest Control is one you don't wanna sleep on.
Born in Leeds during the lockdown, their debut album 'Don't Test The Pest' is holding up as one of the better thrash discs of 2023. Check out their video for 'Enjoy The Show'!
This one should be fun! Enjoy the game, eh? Go Canucks Go!
The next homestand might be a very tough one for the Canucks.
You want a 1 game win streak? This is how you get it.
Exciting tilt. Jilted and traded player plays his 1st game on his new team against his old team. Records his 1st goal - the GWG - on his new team against his old team. Too happy a narrative? NHL High Command assigns the goal to Pete on an unseen tip. Welcome to the Nucks, Zav!
The Zadorov trade made Vancouver all a titter the past few days. A tall titter it was. As ever, NM gamethread weighed in on the beefed up Nucking D.
Fess says the best feeling on joining a new team was beating the old team that traded you away

Hopefully Zadorov beats his former team on the scoreboard and beats them into boards

Flames fans hate Zadorov

Instant Zadorov luv from me

82wino
Fortunately for us, Huggie is still our best Nucking D in Nucking history. 2 minutes into the 1st, Quinn skates in on Marky puts a laser over Marky's infamous shoulder.
Looky, looky....there was space over the left shoulder of Marky

Westy
1-0 Nucks.
Just 5 mins later, new top line forward, Lafferty cleans up the garbage in front of Marky.
2-0 Nucks after 1. Pretty good road start. Or would have been if Demmers hadn't let in a goal from Backlund on the cowboy power play.
Fine. The Nucks PK sucks. We know that. No need to demonstrate so early in the game.
2-1 Nucks after 1. Almost decent road start. Just stay out of the box.
In the 2nd, the game was a bit scrappy. Not fire drill scrappy, but neither team was looking like a top team in division that owns the middle period.
Nucks had their chance to close it out. Got almost a minute of 5-on-3 time. Didn't score. Didn't score on the 5-on-4 time, And, because in-game consistency requirements, didn't score on their PP late in the period.
However, Miki did score in the last minute, a weak shot from the point causes chaos - the good kind - chaos in front of Marky. Pete, Laff and Miki follow the bouncing puck and Miki swipes it home.
Nucks lead 3-1 after 2. That's a commanding lead.
In the 3rd, HNIC pumps up the cowtown stat line - lead the league in 3rd period comebacks. However, the Nucks are playing for Taco - who's mantra is meet pressure with pressure.
And through most of the period looked like the Tough Taco method was more effective than HNIC narratives.
Until about 4 mins left in the game... Nucks get hemmed in their end and something we rarely see...
Not often someone makes Hughes look like a pylon.

Twitch
Worse, Demmers is way out of position and Lingerholme pots a goal. 3-2 Nucks with 3 nail-biting minutes to go.
No worries. Our new 6 foot 6 D-tower is cleaning up behind the net when Cowtown is pressing 6-on-5. He launches a clearing shot - allegedly tipped by Pete - right into the empty net. Nucks lead 4-2.
And just when we thought the game was won, some Canucklehead puts the puck over the glass. Now it's 6-on-4 with a minute to go. And worse, a totally homer bounce off the back boards bounces out front and despite the best efforts of Alternate Goalie, Myers, to stop the puck, only stops Demmers from stopping the puck.
It's 4-3 Nucks on a fluke goal. We're not worried.
I will not allow a loss

82wino
And thanks to stickless Demko making a save at the buzzer, the Nucks win, 4-3!
Wooooooooo!!! Beating Cowtown in the Cattledome is as good as winning a 4 point game against a division rival.
ROAD SIGHTS
Karlsson was on the ice late in the 3rd. Taco has confidence in him? Or JR/Alvin shopping him? We don't know.
With the new tall D on the ice, Taco could reduce Huggie's and Ronnie's ice time to 22 mins or less. Foote won't require the forehead bulging vein surgery after all. However, Chaos Myers also logged 22 mins of time... and despite our warnings/tantrums and stuff, Taco and his D coaches don't seem to mind.
Weird fancy stat: Juuls was the best Nucking D. Huggie was the worst. Sometimes fancy is too fancy.
Nucks PP was totally and utterly ineffective. Zero for 4. And wasted the 5-on-3. Not liking the 2D 1st unit. Not as unpredictable as 4 forwards + Huggie. But Kuz is still on the Taco bench of stapled horrors. Worse, having Myers on the 2nd unit is a recipe for shorthanded breakaways and no goals for.
Nucks road PK hit the benchmark 60% figure of merit that we know so well from last year's stellar PK stats.
Still... overall a decent road game. Beautiful low event (mostly) road game that results in a win and another 2 points.
The Bright Side from the Gamethread:

Zav/Zaz gwg !

4 pts game won !

Add +1 to our Diff

16 wins ties for 1st in the league

Back into 4th in the league standings

82wino
REEL HNIC HIGHLIGHTS?
As is our preference watch with sound muted.
---
STATS
PLAYER STATS
| | | | |
| --- | --- | --- | --- |
| | GOALS | ASSISTS | +/- |
| BOESER | | 1 | +1 |
| LAFFERTY | 1 | 1 | +1 |
| PETERSSON | 1 | 1 | +3 |
| HUGHES | 1 | | 0 |
| HRONEK | | 2 | +2 |
| MIKHEYEV | 1 | 1 | +2 |
| MYERS | | 1 | +1 |
| ZADOROV | | 1 | +2 |
| | EV | PP | SV% |
| DEMKO | 14/15 | 6/8 | .870 |
---
TACO TALK
Short talk because Taco doesn't want to hang around the Cattledome.
---
Good road win. Any win on the road against a division opponent is a very good win.
Back home to continue the Nucks uninterrupted homestand. Tuesday is Hughes day in the ROG. Jersey and the younger Hughes boys visit their older, wiser, better brother. Also expect the Nucks to play like a 1 game win streak is not a big deal. Nor is a 2 game W-streak. But that's the next streak that counts.
Enjoy your weekend away from HNIC.
CANUCKS (15-8-1) at FLAMES (10-10-3)
10 p.m. ET; CBC, SN, CITY
There are many stories to cover with this game.
Story 1.
The obvious is Zadorov playing his first game the Nucks against his last team. I would say that tonight would be a good time to endear yourself to your new team by hitting the shit out of the Flames. Zadorov is also playing for his next contract....which I doubt is with Vancouver. Nikita knew he wasn't going to get big numbers playing with the Flames this year. He saw what Petey and Hronek have put up so far...heck, Tyler Myers has 11 points so far this year. Nikita wants points and the Canucks need defense. Quite a pair.

The second story is one of my own:
Well, Taco won't reach Willie D's level of success, but he has done a great job so far. Now he needs to do something that all these coaches had trouble with.....find a system that creates wins while the injury faeries feast on the players at certain times. He has the help of his GM, who seems willing to make trades this year to get this team to the playoffs.
The third story is Petey
I demand Petey gets going. I don't have any power over this...but dammit!......I demand it.
Please...pretty please....come on Petey. We all love you....start scoring.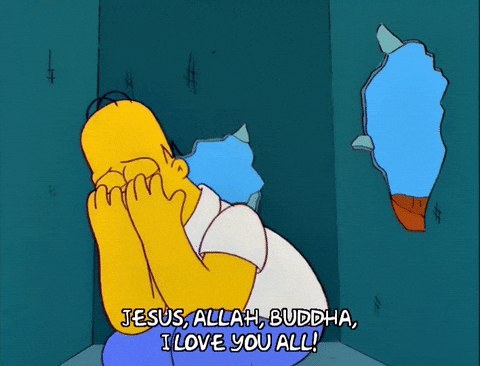 Canucks projected lineup
Ilya Mikheyev -- Elias Pettersson -- Andrei Kuzmenko
Phillip Di Giuseppe -- J.T. Miller -- Brock Boeser
Dakota Joshua -- Teddy Blueger -- Conor Garland
Nils Hoglander -- Nils Aman -- Sam Lafferty
Quinn Hughes -- Filip Hronek
Nikita Zadorov -- Tyler Myers
Ian Cole -- Noah Juulsen
Thatcher Demko
Casey DeSmith
Scratched: Linus Karlsson, Mark Friedman
Injured: Pius Suter (lower body), Carson Soucy (foot), Guillaume Brisebois (concussion)
Flames projected lineup
Andrew Mangiapane -- Elias Lindholm – Yegor Sharangovich
Connor Zary -- Nazem Kadri -- Martin Pospisil
Jonathan Huberdeau -- Mikael Backlund -- Blake Coleman
A.J. Greer -- Adam Ruzicka -- Dillon Dube
MacKenzie Weegar -- Rasmus Andersson
Noah Hanifin -- Chris Tanev
Dennis Gilbert -- Jordan Oesterle
Jacob Markstrom
Dan Vladar
Scratched: Walker Duehr, Ilya Solovyov
Injured: Jakob Pelletier (shoulder), Kevin Rooney (shoulder)
Status report
Demko is expected to start for the seventh time in eight games. ... Zadorov, traded to the Canucks by the Flames for two draft picks Thursday, will make his Vancouver debut. ... Markstrom will make his seventh start in 10 games. -NHL.COM
Game Day Battle Hymn
This video seems to have quite a few guys that can play the guitar somewhat reasonably....and their is a short guy in a hat and high heels that tells them to hold his beer, and proceeds to rip shit up with a guitar solo that makes my hand hurt just watching it.

Time for the Canucks to wake up.
Go Coconuts Go!
Want to know how to end your 1 game win streak? This is how.
Tonight Vegas gave the Nucks an object lesson on how Taco wants the Nucks to play. Relentless on every shift. On every line. Always moving forward. Always disrupting, playing heavy. Never stop skating. Never stop pushing. Maybe Taco secretly wants to coach Vegas. Maybe he already is.
Doesn't matter.
Despite the Knighties coming into the ROG on a 3 game losing skid, as is Nucking tradition, the Nucks let skidding visiting teams dictate the tempo of the game. Why? Only the the gamethread knows for sure.
Canucks doing that thing where they just try to survive the first half of the first... Kinda not a fan of that.

Twitch
First period Canucks is frustrating to watch

Westy
That explains it. Plus the Nucks are overmatched and outworked. And outshot. And outscored. And pretty much outed. 2-zip Vegas after 1.
The Golden Knight players always keep skating. Not caught flat-footed very often.

Westy
But... Nucks get better in the 2nd, right? Sure.
Vegas only scores a single PP goal, their 1st of the game... because Myers was in his cottage studying hockey official arguing after taking a lazy penalty after skating lazy to defend.
3-0 Vegas after 2.
Early in the 3rd, the Nucks are pressing. The bad puck luck button. Follow the bouncing puck past Demko...
Bad bounce goal

Twitch
Down 4-zip against the always hustling, the always skating, the always disrupting Vegal Nights.
At least, there was a morale boost for Kuzi. Scored his first goal since November 3rd. Yay!
Nucks only down 4-1. Fortunately, Taco didn't pull Demmers in the final couple minutes, so the Nucks didn't lose 5-1. Not there that was a good chance to pull Demko, as Vegas kept pushing. Didn't they realize they'd already won? In the first period.
Oh well... speed kills - the Nucks. As we saw against the Avs, the Nucks aren't quite at the elite level yet. We're still getting accustomed to the 'good team' moniker, so no rush. 53 Cupless years is but a blink of several, long suffering generations of Nucks fans.
WTH PETE?!
Something is not right with Pete. He is skating slow. Falling down. A lot. Yet, Taco - as he must - says Pete is physically just fine. So it must be the heavy burden of contract negotiations that is making his big payday seem farther and farther away.
Shout out to Cole for enduring 17:50 of overplaying. While consistently getting mugged by Carrier and making bad plays. Nice combo. His partner, Myers played 18:15, only about 10-15 mins more than he's comfortable with.
Millsie, PDG, Bess line couldn't forecheck like they did early in the season. Not saying they peaked in October, but their 5-on-5 play isn't what it once was. With Miller's 5 giveaway night, the shutdown line was shutdown from shutdown service by Taco.
Nucks allowed too many shots, 44. Remember back in October when they allowed a max of 24 a game? Nucks don't either.
---
ROG REEL OF DOOM
John 'n Dave can't save the game.
---
GAME STATS
---
TACO TALK
Taco talks about double driving and drawing boards. And other stuff... didn't rip the guys the way the gamethread wanted.
What he meant was who is the trailer... the 4th guy, the 5th guy, Demko?
---
Well... that's over with. Nucks don't face the Champs until 2024. Probably in the Western Conference Final in the spring.
Nucks take their extended homestand on the road. Play in Cowtown on Saturday. With the new big ex-flame D-man taking some of load off the Cole/Myers partnership, which we hope will be dissolved soon.
It's a fresh chance at the lofty 1 game win streak. Exciting!
It's a battle for first place in the Western Conference as the Canucks host the Vegas Golden Knights. It's the toughest test of the season for the Canucks thus far. Are they ready for this?
Vancouver Canucks (15-7-1) vs Vegas Golden Knights (14-5-4)
ROGERS ARENA, VANCOUVER, BC
7:00PM PST
SPORTSNET PACIFIC
Though they've acquitted themselves well in the games against what you could call 'elite' teams so far this season, tonight's one many have had circled on the calendar since the start of the year. What better way for a team in the Canucks' situation to prove they're for real than to take down the defending Cup champs and vault past them into first place in the Western Conference.
And if there were ever a time for the Canucks to be able to come out with a huge statement win, like they did against Dallas back on Nov 4th, this would be it. After a near record-breaking start, the Golden Knights have sputtered in November, having won just three of their last ten, and just one of their last six. They've been shutout three times this month, and the team that appeared to be untouchable in October is looking very ordinary as we reach the end of November.
The Canucks have had a few hiccups this month, though some of that can be attributed to a particularly brutal schedule that's seen them play three games in four nights three times this month, and while both teams are coming off a day's rest, this will be the third such scenario for Vegas this month, after having lost in Calgary and Edmonton earlier this week.
The Canucks are coming off a win over Anaheim that was far more impressive than it sounds. The Ducks did a hell of a job clogging up shooting lanes for the first forty minutes on Tuesday night, frustrating the Canucks numerous times. They responded in the third with a dominant performance, the kind you would expect from a good team, and brought home the win.
It's a lot like the game against Colorado: Two teams that are constructed fairly similarly, that can score a ton, with good speed and outstanding goaltending. All that it takes is for one of these teams to blink first...
LINEUPS
Found this lineup scrawled on a wall in East Van. No, wait... it was nhl dot com again...
Golden Knights projected lineup
Ivan Barbashev -- Jack Eichel -- Mark Stone
Paul Cotter -- William Karlsson -- Jonathan Marchessault
Brett Howden -- Chandler Stephenson -- Michael Amadio
William Carrier -- Nicolas Roy -- Keegan Kolesar
Ben Hutton -- Alex Pietrangelo
Nicolas Hague -- Zach Whitecloud
Brayden McNabb -- Kaedan Korczak
Adin Hill
Logan Thompson
Scratched: Pavel Dorofeyev, Brayden Pachal
Injured: Shea Theodore (upper body), Alec Martinez (lower body)
Canucks projected lineup
Ilya Mikheyev -- Elias Pettersson -- Andrei Kuzmenko
Phillip Di Giuseppe -- J.T. Miller -- Brock Boeser
Dakota Joshua -- Teddy Blueger -- Conor Garland
Nils Hoglander -- Nils Aman -- Sam Lafferty
Quinn Hughes -- Filip Hronek
Ian Cole -- Noah Juulsen
Mark Friedman -- Tyler Myers
Thatcher Demko
Casey DeSmith
Scratched: Matt Irwin, Linus Karlsson
Injured: Pius Suter (lower body), Carson Soucy (foot), Guillaume Brisebois (concussion)
The Canucks sent Cole McWard back to Abbotsford, and while they called up Matt Irwin and Linus Karlsson, neither will be in the lineup tonight, barring a sudden illness or injury during the warmups. Mark Friedman will be back in on defence tonight, other than that, no other changes. The Golden Knights have a couple significant losses on the injury front, as they have Alec Martinez and Shea Theodore out of the lineup. That's led to former Canuck Ben Hutton being bumped to the top pairing with Alex Pietrangelo, which is equal parts weird and funny, right?
GAME DAY CHATTER
I like what Allvin says here. It's night and day different from the constant attempts to blow smoke up our asses that the previous regime engaged in, and constantly treats the fan base with the respect they deserve. They're honest and open in a way Benning and Co were not and I am so here for that.
Now that the Canucks have some cap flexibility thanks to the Beauvilier deal, if they can get a reasonable deal done with Bear, it could leave them with a bit left down the road to bolster the lineup for the playoffs.
GAME DAY BATTLE HYMN
Got some local metal today for ya! AGGRESSION have a new album coming out tomorrow as 'Frozen Aggressors' hits stores on Massacre Records. The band got their start in the early 80's in Quebec, and after reuniting a few years ago have been churning out some killer thrash. Check out 'Circus Of Deception', and support local metal!
Enjoy the game everyone! Go Canucks Go!
Want to get above 500? This plus some consecutive wins at home is how you do it.
Whew! That was closer than we expected wanted. Playing the bottom of the Pacific is a dirty, stinky business. Who knew?
To that end, New Bo was scratched. Scratch that. Bealivia was traded to the Fawks for a 5th. And $4 mill of cap relief. Nucks need to spend that princely sum on the backend.
OMG we traded the new bo! For a draft pick. Fifth round. Cap space sqweeee!

Twitch
Meanwhile, with new Bo already becoming the 2nd old Bo, PDG who was scratched pre-game, was back on the Millsie line. And that was a good thing.
Being back with JT and Bess led to the league's scoring leader scoring another goal - to lead the league in goals even more.
1-0 Nucks after 1, despite getting outshot 12-6 from the bottom feeding Ducks. Doesn't matter.
Because Demko!
In the 2nd... oh that period the Nucks owned, operated and controlled at will... has become the 2nd period that we have seen before...
Canucks doing the old second period swoon again...

Myers treating McTavish like a horsie ride. To the cottage.

Twitch
Not even Demmmers could prevent this Ducking PP goal. Dammit.
The Nucks continued to be outplayed all through the extra long 2nd period. Why so long?
I feel like this period we could call the team the casualnucks. Doesn't seem to be a lot of fire.

Twitch
Taco said later that the Nucks played the wrong system against the Ducks - Anahammies are a man-on-man team and he wanted the Nucks to employ more scissor plays.
As did we. Or Rock plays. Or smart plays. Doesn't matter.
What matters is the Nucks start the 3rd in a tie game. What could go wrong? So, so much.
Not this time.
Barely 30 seconds into the 3rd, while Canucks nemesis, Gibson, was batting at Kuzi, Pete whipped around the net and whipped the wrap-around GWG past Gibson. 2-1 Nucks.
Nucks are playing much better than the previous 40 minutes. Must be the scissors as they sliced through Ducks and put 15 shots on net. Of course, Myers had to put a hot shot on Miki's knee. Miki hobbled to the dressing room and didn't return to the game. Rumoured he is ok - xray was negative, so that's good.
Late in the 3rd the Nucks make a bad change and take a bad change penalty. Ducks are pressing, but the Nucks PK are pressing back. And even better, get their own PP. But the Ducks confused us - pulled Gibson so it's a Nucks 5-on-5 PP.
With the Empty Net beckoning, we all wished to see Huggie extend his point streak. He didn't. Instead the league's goal scoring leader scored - at distance - on possibly Brock's longest PP goal. His 17th of the season. In just 23 games! Had 18 all season last year.
Wooo! Pretty much. Nucks tussle Ducks 3-1.
ok, good job.
But don't do this again.

Atty
---
NHL HISTORY NIGHT IN THE ROG
MILLER, HUGHES, PETERSSON, BOESER - The 1st quartet in NHL history with 25 points (or more) through the first 23 games of a season.
This stat may not mean much if the Nucks can't keep on beating the bottom of the division. And the top. But still... impressive, especially since Brock is the leading goal scorer in the NHL. Want to trade him now?
---
ROG REELING HIGHLIGHTS
The single John and Dave are back home and feeling it.
---
STATS
SHOTS
| | | |
| --- | --- | --- |
| DUCKS | Period | CANUCKS |
| 12 | 1st | 6 |
| 15 | 2nd | 6 |
| 4 | 3rd | 15 |
| 31 | TOTAL | 27 |
PLAYER STATS
| | | | |
| --- | --- | --- | --- |
| | GOALS | ASSISTS | +/- |
| BOESER | 2 | | +1 |
| MILLER | | 2 | +1 |
| PETERSSON | 1 | | +1 |
| HRONEK | | 1 | +1 |
| MIKHEYEV | | 1 | +1 |
| MYERS | | 1 | +2 |
| | EV | PP | SV% |
| DEMKO | 21/21 | 6/7 | .968 |
3 STARS
---
TACO TALK
He's all about the rock scissors game. Not so much about the paper plays...
---
Good honest win... for the last 20 minutes. Much better to get the lead early in the 3rd rather than chase. Who knew?
Now that the Nucks have feasted on fowl (for 20 minutes), will need to up their appetite for a full 60 minutes of Nighties in the ROG on Thursday. Let's hope hungry Nucks get a lead early and stay fast, hot and hungry for win against the defending cup dippers.
DUCKS (9-12-0) at CANUCKS (14-7-1)
10 p.m. ET; SNP, BSSC, BSSD
I had been waiting 21 games for the Canucks of yore to appear and lo and behold, they appeared in San Jose, losing to the last place Sharks. In the last podcast with Jimmi, I bemoaned the tactic of pulling the goalie down 2 goals. While some would say that it has produced results to pull the Canucks back to one-goal deficits with time left, I would say that the team has put itself in the position to have to pull the goalie. There is no way that Vancouver should lose to SJ on paper, and yet this team found a way to do so. The puck luck that appeared so often for the Canucks in the first 10 games has turned on the Canucks. Hitting posts, pucks going through the crease and disallowed goals are now the luck the Canucks have. That was 2 points that the Canucks gave away.
The Canucks face an Anaheim team that was humiliated by the Oilers 8-2 in their last game. The Ducks are a team of promise that are missing some important pieces to make it to the next level. They have some young forwards like Zegras (injured), MacTavish, Terry and Mintyukov, who are surrounded by some vets like Henrique, Killorn and Fowler. Their special teams are middle of the league, but have allowed 12 more goals against than goals for 5vs5.
The Canucks beat the Ducks all 4 times they played them last year and there should be no logical reason for the Nucks to lose any games against them this year....of course logic sometimes disappears when it comes to the Canucks. Petey feasted on the Ducks last year with 11 points and so hopefully he can find his scoring touch. Petey has 1 point in his last 4 games, and while I have said I think he is injured, his faceoffs have actually gone up over the past couple games. You usually wouldn't increase someone's faceoffs if they had a hurt hand or wrist.....so maybe it's a leg. Who knows?
The Canucks injuries have led to another change in the back end as Cole McWard will get the start tonight over Mark Friedman. Hopefully McWard can help get the puck out of the Canucks end faster and limit chances up the middle. Splitting Hronek and Hughes does not help create two better pairings, so keeping them together means the 2nd pairing has to be better at moving out of the defensive zone and not force the forwards to skate it out. I am still not sold on Noah Juulsen being an NHL defenseman, and it shows how bare the defensemen cupboard is.
Ducks projected lineup
Alex Killorn -- Adam Henrique -- Troy Terry
Frank Vatrano -- Mason McTavish -- Ryan Strome
Max Jones -- Benoit-Olivier Groulx -- Jakob Silfverberg
Ross Johnston -- Sam Carrick -- Brock McGinn
Cam Fowler -- Jackson Lacombe
Pavel Mintyukov -- Ilya Lyubushkin
Urho Vaakanainen -- Tristan Luneau
John Gibson
Lukas Dostal
Scratched: Leo Carlsson, Brett Leason
Injured: Radko Gudas (lower body)
Canucks projected lineup
Ilya Mikheyev -- Elias Pettersson -- Andrei Kuzmenko
Anthony Beauvillier -- J.T. Miller -- Brock Boeser
Dakota Joshua -- Teddy Blueger -- Conor Garland
Nils Hoglander -- Nils Aman -- Sam Lafferty
Quinn Hughes -- Filip Hronek
Ian Cole -- Noah Juulsen
Cole McWard -- Tyler Myers
Thatcher Demko
Casey DeSmith
Scratched: Akito Hirose, Phillip Di Giuseppe, Mark Friedman
Injured: Pius Suter (lower body), Carson Soucy (foot), Guillaume Brisebois (concussion)
Status report
Gudas, a defenseman, is day to day after leaving in the second period of an 8-2 loss at the Edmonton Oilers on Sunday. … Carlsson appears to be a healthy scratch for a second straight game with the Ducks continuing to manage the rookie forward's workload. ... The Canucks held an optional morning skate Tuesday, but coach Rick Tocchet confirmed Kuzmenko will return to the top line after being scratched the past two games. … McWard will make his season debut in place of Friedman; how the second and third defense pairs are deployed is to be determined. ... Demko is expected to start for the fifth time in six games. ... Suter, a center who has not played since Nov. 12, experienced a setback in his recovery last week, according to Tocchet; there is no firm timetable for his return. … Di Giuseppe, a forward, could be a scratch for the first time this season. - NHL.com
LATE NEWS
Well....that's answers one question about salary cap....but doesn't address the defenseman issue.
Game Day Battle Hymn.
There seem to be a bunch of you guitar enthusiasts on here and while I don't freely listen to some of the same genres, I can appreciate some good guitar pickin'. My tastes tend to move towards from rock to blues and this lady has covered each quite well. Bonnie Raitt is a favorite of mine. Enjoy.
Go Coconuts Go!
You want 500 hockey? This is how you get 500 hockey. Dammit.
Nucks came into this game having beat the Sharks the last 11 games they've tangled. And yet... in this game, the 2nd of a B-2-B, the Nucks played like they were on the 2nd of a B-2-B in a rink where they last won 10-1. No worries.
When the Nucks take bottom feeder teams lightly, NM worries.
And the worries started early.
Canucks seem happy to play in their own end in most 1st periods

Westy
Worse. Laff gets the 1st goal of the game. But was called back after coach's challenge. Dammit.
Even worse, Sharkie's rookie D, Emberson, put on a shot on net that no one, especially, DeSmith could see. His 1st NHL career goal. Nice work kid... couldn't save it for Arizona?
1-0 Sharks.
The Sharks are a 500 team since the Nucks embarrassed them on Nov. 2nd. Dammit.
Fortunately, Nucks get a PP and Ronnie scores. The 11 chance, 22 minute Nucking PP drought ends. Finally. Huggie and JT with the helpers. 1-1 tie after 1. That's a decent road start. Even if really wasn't.
In the 2nd, the 2nd period where the Nucks scored 4 goals against the Sharks a scant 23 days ago. This 2nd period is not like that one. Instead, the Sharks take the lead again on a shot that Desmith woulda/coulda/shoulda had. And Nucks defenders should have played smarter, harder. Myers and Aman are not a great pairing as it turns out.
However, in the last minute of the 2nd, Bess scores on the PP. His 1st goal in 5 games. So that's auspicious.
It's a 2-2 after 2. Stop me if you've seen this before.
To start the 3rd, it's 4-on-4 hockey. Advantage: Canucks. Obviously. That's what I thought. That's what the Nucks thought. But you know who didn't? Gaze into the sea...
It was the guy who hasn't scored a goal in 31 games. Granlund. From the sea into the net in 22 seconds or less. 3-2 Sharks. Ouch!

But wait! It gets worse. Yes, really.
Myers to his cottage now

Twitch
We're not ready! Nucks aren't ready to defend a 4-on-3 PP. Neither is Cole. Who wanted to clear the puck, but instead assists with the puck slap past DeSmith.
Annnnd we're going full canucks.

Twitch
4-2 Sharks. It coulda been worse. You know the number bummer mojo.
Nucks wake up. All 6 of them with the net empty and Bess scores with a couple minutes remaining. 4-3 Sharks.
Canucks kinda just gave up after the second. Trying a bit, except when it's hard in the third so far.

Twitch
Despite the better late than never efforts, Nucks can't get another one. And lose another one after being tied 2-2 after 2. A coincidence? Only Taco knows.
WHAT WE KNOW
The Millsie 5-on-5 performance hasn't been great recently. Not horrible, JT got 3 points tonight - all PP or 6-on-5. But he also Miffled on the possible tieing goal in the last minute of the 3rd.

And Huggie and Ronnie played nearly 30 minutes and nothing to show for it... other than some more points. Freedman played 8 minutes. Player shift management doesn't compute in the tank trailing by 2, it seems.

And Myers... oh my... the Chaos returns because he played 18:55, took his 2nd high sticking penalty in as many games and ended the night with a minus -2. He was better playing fewer minutes - on the 3rd pair. But BC Ferries loves to see chaos. And Taco trusts no one else on the 2nd pair but Cole and Chaos. BC Fairies are thrilled.
Gamethread, as ever, is understanding and charitable in their Nucking assessment.
Well the team what they got what they played for... started the third like it didn't matter and it cost them the game.

Twitch
Exactly.
They played down to the level of the lowest team, and the result was predictable.

Atty
A familiar refrain... good teams must take every team seriously. The Nucks are spending their good team mojo a little too freely this month.
Still... Huggie/Miller/Pete have the most points of any trio in the league with 95.
---
HNIC smirking at us from SJ. So much fun.
---
GAME STATS
---
TACO TALK
Oh... he can talk when the Nucks play like a 500 team...
You gotta respect your opponent... this is a learning lesson

Coach Taco
Full presser - frustrated Taco?
---
7 games in 11 nights. Tough part of the schedule. But being a Vancouver-based team, their schedule will always be the lowest priority of NHL schedulers, who are a bit fuzzy on the continental geography beyond the Midwest.
Not an excuse - we used up all our scheduling excuses the last few seasons.
Oh well... Westy and Kent are fine with 500 hockey, even if most of us, Taco and the Nucks are not.
The not worst team in the league, just the 26th Ducking worst, will be in the ROG to face the well-rested and practiced Canucks. At least we hope they'll be well rested, practiced and not taking any more games or opponents for granted.