Hi Everyone,
Did you know that the NHL has something called the playoffs and that they begin tomorrow?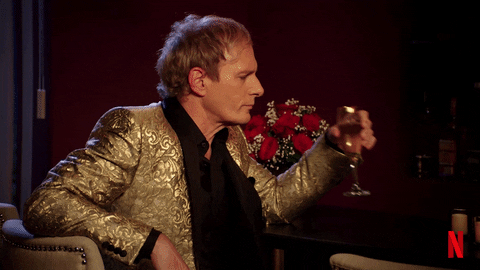 I know. I thought I would give you a brief preview of what's to come for all those other teams and make a few predictions along the way that Kent will hate.
Let's start in the Eastern Conference and with our former captain, who hates all Canuck fans and will get to be in the playoffs.
(1M) Carolina Hurricanes vs. (WC1) New York Islanders
Hurricanes: 52-21-9, 113 points
Islanders: 42-31-9, 93 points
Season series: CAR 3-1-0; NYI 1-3-0
Game 1: Monday at Carolina (7 p.m. ET; ESPN2, SN360, TVAS2)
If Bo's wish was to get into playoff hockey, then congrats! The Islanders will face a Carolina team that is made to win a playoff series or two. The Islanders squeaked into the playoffs and have been inconsistent since trading for and signing Horvat.
Games during the season
NY Islanders 6, Carolina 2
Carolina 3, NY Islanders 0
Carolina 5, NY Islanders 2
Carolina 2, NY Islanders 1
The Islanders have no shot. In fact, I would be surprised if they won a game. Hurricanes in 4
jimmi - Canes in 6, because... no good reason.
Kent- The Canes got a little easier to like by getting rid of Tony DeAngelo (who is awful), and replacing him with Brent Burns (who is a goddamn delight). Also, Lou Lamoriello is the Mr Burns of NHL Front Offices, and I wish nothing but failure for any team he's involved with. This is hard for me, as I was a huge Islanders fan growing up, but I want them done. You can't spell BOOOOOOO! without Bo. Hurricanes in 5
---
(2M) New Jersey Devils vs. (3M) New York Rangers
Devils: 52-22-8, 112 points
Rangers: 47-22-13, 107 points
Season series: NJD 3-0-1; NYR 1-2-1
Game 1: Tuesday at New Jersey (7 p.m. ET; TBS, SN360, TVAS2)
My dark horse team to win it all is New Jersey. What's not to like about this team? They finished 3rd overall in the league, with the 4th best PK overall. Their powerplay will have to be better and they will have to learn that the reffing is completely different.
Games during the season
New Jersey 5, NY Rangers 3
NY Rangers 4, New Jersey 3 (OT)
New Jersey 4, NY Rangers 3 (OT)
New Jersey 2, NY Rangers 1
Go back and read what I said and now look as this prediction: Rangers in 6
The Rangers know how to win in the playoffs and this series will be a valuable lesson for next year's Devils.
jimmi - If the Devs had just one more Hughes on the roster it they'd win in 5. But, they don't. So... Rags in 7.
Kent- The Rangers can actually be a fun team to watch, and despite their addition of human garbage pile Patrick Kane, are still a fairly enjoyable hockey team. The Devils are for real, and if Francesco has even half a clue, he studies what the Devils did and finds someone who can put together a team like that. He doesn't so he won't and we'll be back here next year debating the merits of sixteen playoff teams not named the Canucks. Anyway, I had thought the Rangers would be ready for a Cup run, but those damn Devils might make for an embarrassing first round exit in the Big Apple. It's a bit of a coin toss, but if the Devils get past this hurdle, look out. Devils in 7.
---
(1A) Boston Bruins vs. (WC2) Florida Panthers
Bruins: 65-12-5, 135 points
Panthers: 42-32-8, 92 points
Season series: BOS 2-1-1; FLA 2-2-0
Game 1: Monday at Boston (7:30 p.m. ET; ESPN, CBC, SNE, SNO, SNP, TVAS)
In the easiest series to call and yet scariest for prediction, the Bruins should make easy work of this Panthers team. And yet....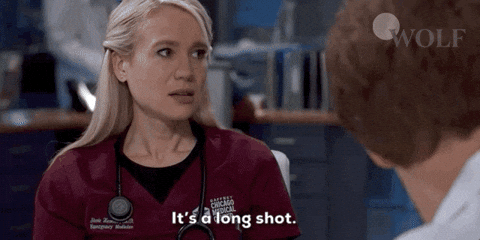 Games during the season
Boston 5, Florida 3
Florida 5, Boston 2
Boston 7, Florida 3
Florida 4, Boston 3 (OT)
I think Boston actually knows the where to find the switch for playoff hockey and have enough experienced players to make easy work of the Cats. Boston in 5
jimmi - Westy is probably correct. Eeeew.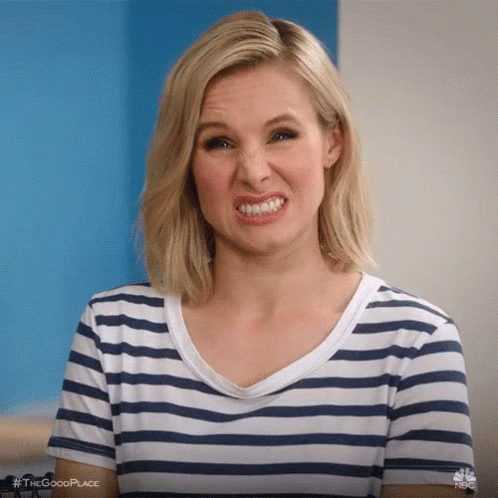 But no, no, no. And hell no. Cats need to stretch out the series until boo-urns age out - SoBeach in 47.
Kent- What we want and what's probably gonna happen are two different things. If there's something to give all decent and proper people hope, it's that the Bruins were hardly dominant in Game 1, and just a tad more than lucky. We all know the hockey gods hate us, but since we're never gonna get a Canucks Cup win before I die, I will happily settle for Brad Marchand crying again. Panthers in 7, please.
---
(2A) Toronto Maple Leafs vs. (3A) Tampa Bay Lightning
Maple Leafs: 50-21-11, 111 points
Lightning: 46-30-6, 98 points
Season series: TOR 2-0-1; TBL 1-2-0
Game 1: Tuesday at Toronto (7:30 p.m. ET; ESPN, CBC, SNE, SNO, SNP, TVAS)
This might be Toronto's easiest opening round series in a few year. Tampa is definitely an older team that has slowed down and will have trouble with the Leafs if they try to play the speed game. Of course, the Bolts have that experience and they did go to the past 3 Stanley Cup finals...so
Games during the season
Tampa Bay 4, Toronto 3 (OT)
Toronto 4, Tampa Bay 1
Toronto 4, Tampa Bay 3
I hate the Leafs. I would like nothing better than to see them bounced again in the first round and then go and fire their GM...coach...water boy. Unfortunately, they might make it to the 2nd round this year. Leafs in 6
jimmi - This series is of no interest to us. CoTU vs the CoTU retirement plan. Ugh. Laffs in 7.
Kent- I know it seems like it could never happen, but much like those battles against the Chicago Blackhawks, they literally have to win at some point. And with this Tampa team not being quite the same as the ones that have made the Finals the last three years, I feel confident that the Leafs will move on. Some may not like this, but honestly, I can think of far worse things. Leafs in 6.
---
Western Conference
(2C) Dallas Stars vs. (3C) Minnesota Wild
Stars: 47-21-14, 108 points
Wild: 46-25-11, 103 points
Season series: DAL 2-0-2; MIN 2-2-0
Game 1: Monday at Dallas (9:30 p.m. ET; ESPN2, SN360, TVAS2)
Let's start with the series I am least likely to watch. Both of these teams bore me. The Stars could beat the Canucks and yet play a very good game against Minn.
Games during the season
Minnesota 6, Dallas 5 (SO)
Dallas 4, Minnesota 1
Dallas 4, Minnesota 1
Minnesota 2, Dallas 1 (SO)
If the series comes down to goaltending and hello, it is the playoffs, then Dallas should take this in 6
jimmi - Nice of the eastern hockey cabal to even allow any western teams into the dance. Minni will look good for a couple games and then flowers fall off the cart. Stars in 7.
Kent- On paper, Dallas should be able to handle themselves here, but this Minnesota team is probably the worst opponent that the Stars could ask for in the first round. Marc-Andre Fleury could be the difference maker in what should be one of the toughest series' of the first round. Wild in 7.
---
(1C) Colorado Avalanche vs. (WC1) Seattle Kraken
Avalanche: 51-24-7, 109 points
Kraken: 46-28-8, 100 points
Season series: COL 1-1-1; SEA 2-0-1
Game 1: Tuesday at Colorado (10 p.m. ET; ESPN, SN360, TVAS)
That team that is just down I-5 from the Canucks gets their first taste of playoff hockey and they get the Stanley Cup Champs in the first round! Seattle has played well against the champs, but it might be a little different when the refs put the whistles away.
Games during the season
Seattle 3, Colorado 2
Colorado 2, Seattle 1 (SO)
Seattle 3, Colorado 2 (OT)
Even though Colorado is missing their captain for the entire playoffs, they have a few other guys that can score and a defense that can move the puck and play the body. Avs in 5
jimmi - If those Kraks upset the champs, there's gonna be some house-cleaning in Col and Van. Avs in 6.
Kent- While it's great and all for the Kraken and their fans to get a taste of the post-season, especially after that dog's breakfast of an introduction to the NHL, It's going to be short one. The Avalanche might not be the ones that emerge from the West, but they're still pretty much the same guys that raised the Cup 10 months ago. I can see Seattle winning a game, anything more than that would be shocking. Avs in 5.
---
(1P) Vegas Golden Knights vs. (WC2) Winnipeg Jets
Golden Knights: 51-22-9, 111 points
Jets: 46-33-3, 95 points
Season series: VGK 3-0-0; WPG 0-2-1
Game 1: Tuesday at Vegas (9:30 p.m. ET; ESPN2, SNW, TVAS2)
Coming into the playoffs, the Jets may have the advantage, as they have been playing for their lives in the last couple weeks. That kind energy will get them a couple games.
Games during the season
Vegas 5, Winnipeg 2
Vegas 2, Winnipeg 1 (OT)
Vegas 6, Winnipeg 5
The Jets also have Hellebuyck to play the role of brick wall. Unfortunately, for the Jets, the Golden Knights also have a group of players that have the ability to turn it up a notch at playoff time. Vegas in 6
jimmi - The Jets turned their late season slump into a peak. So Canucks. Unlike the Nucks, they had a previous peak to slump from. However, Nighties in 5.
Kent- At the risk of angering an already easily riled up fan base: the Vegas Golden Knights are frauds. I don't buy that they're as good as their record suggests, and the Jets, who are eager to prove they're better than their record suggests could be the ones who expose them. I can see Mark Scheifele being a royal pain in the ass to the Golden Knights, and while some will call it an upset, it probably isn't. Jets in 6.
---
(P2) Edmonton Oilers vs. (P3) Los Angeles Kings
Oilers: 50-23-9, 109 points
Kings: 47-25-10, 104 points
Season series: EDM 2-2-0; LAK 2-2-0
Game 1: Monday, 10 p.m. ET; ESPN. CBC, SN, TVAS, BSW
The Oilers are good. The Kings are good. They get to face each other again in the playoffs. This is the year McDavid has to take over games. If he truly wants to win a cup, he must be thinking about scoring every time he is out there. He has the supporting cast that will also score a few goals of their own, but it is easier for them, if McDavid goes out there and makes the Kings play defense.
Games during the season
Los Angeles 3, Edmonton 1
Los Angeles 6, Edmonton 3
Edmonton 2, Los Angeles 0
Edmonton 3, Los Angeles 1
The Kings might actually have better defense and goaltending, but they are going to be busy. And they better not take any penalties. They will though. Oilers in 6
jimmi - This is the year. Before McOilSaddle age out. If LA squeaks past, it will be the last time any team gets 1st pick for another decade. So... Oil in 7.
Kent- The Oilers should be a team to fear, and yet... As we saw in Game One, the defensive lapses that have haunted them for years remain, and the only way they're going to get out of this series alive is if Draisaitl and McDavid outscore the Kings. That's not a recipe for success, especially given they might have trouble outscoring Adrian Kempe. Kings in 7.
---
**The picture at the top was taken during my vacation. I did not see any Canucks on the course at that time.