First off, let's say a big Happy Birthday to the man, the myth, the legend.....Jonathan Tanner Miller!!
Look at that smug bugger. 30 Years young and big money coming his way next year. 6 points in his last 4 games and some fire in his blood with 21 hits in those games as well.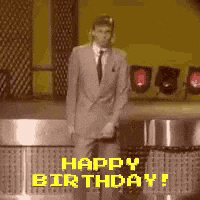 What about tonight?
The Canucks go into tonight winning 4 in a row and they have gone 7-2-1 in their last ten games. They really know how to tank. 18 points out of a wild card spot (You looked at one point as well, admit it), the Canucks are stuck in the sweet spot of probably choosing between 5-8 spot in the draft. If they really go on a win streak, they could drop down to 10th.
With that kind of luck, might as well win as many games as possible and then try and get rid of some dead weight in the offseason. At least that's Petey's and Kuz's plan.
The Central leading Stars come into Van trying to figure out how to beat this below average team.
The Canucks seem to have Dallas's number over the past 2 seasons. Dallas's lead in the central is not large at all and I am sure they would prefer to be the home team in the first round than be on the road maybe facing Colorado.
This is the last home game before the Canucks head out for 3 games in the southwest U.S., so hopefully the crowd at Rogers can noisy early.
After reading the article about Boeser, I hope he can get things going for the rest of the year. if it means he stays becuase he's scoring, that's great. If he gets traded because he's scoring and teams want him, that's great as well. As long as he can find his scoring touch.
Go Canucks Go!