The Canucks head out east to try and find some wins in that wasteland.
CANUCKS (9-2-1) at SENATORS (5-6-0)
7 p.m. ET; RDS2, SNP, TSN5
I sometimes struggle for things to write about. Writer's block is a real thing and can come at any moment. When it does arrive, I don't usually resort to big bold statements, like the one below.
"If Hughes continues on this trajectory and can help Vancouver become elite, it would put him in Hall of Fame consideration." -- Derek Van Diest, staff writer
Quinn Hughes is the best defenseman this team has had.....true statement. Is he a Hall of Famer? He would have to perform at this level for many more years. I am all in favor of him doing this, but for this writer to jump the gun shows how writer's block affects everyone.
The Canucks head on another east coast trip to try and shut me up about their record against them last year. Of course, the Canucks were 4-2 combined against Ottawa, Toronto and Montreal last year, so maybe this isn't the trip to dread. Of course if they were to lose 2 out of 3 games, I might increase my yelling.
Ottawa had higher expectations coming into the season with some big re-signings of Stutzle and Norris and then getting Tarasenko to join Tkachuk and company. Unfortunately, inconsistency seem to something else they signed on for. The Sens can score goals as they are 3rd in the league with 4.00 GF/G. (Van is 1st...tee hee), but they are in the bottom 3rd when it comes to GA/G. The Sens PP is ranked 11th in the league, but their PK is in the bottom 3rd.
Canucks projected lineup
Andrei Kuzmenko -- Elias Pettersson -- Ilya Mikheyev
Phillip Di Giuseppe -- J.T. Miller -- Brock Boeser
Dakota Joshua -- Pius Suter -- Conor Garland
Anthony Beauvillier -- Sam Lafferty -- Nils Hoglander
Quinn Hughes -- Filip Hronek
Ian Cole -- Mark Friedman
Carson Soucy -- Tyler Myers
Casey DeSmith
Thatcher Demko
Scratched: Noah Juulsen, Jack Studnicka
Injured: Teddy Blueger (foot), Guillaume Brisebois (concussion)
Senators projected lineup
Brady Tkachuk -- Josh Norris -- Drake Batherson
Mathieu Joseph -- Tim Stutzle -- Claude Giroux
Dominik Kubalik -- Rourke Chartier -- Vladimir Tarasenko
Parker Kelly -- Roby Jarventie -- Zack MacEwen
Jake Sanderson -- Jacob Bernard-Docker
Jakob Chychrun -- Travis Hamonic
Tyler Kleven -- Nikolas Matinpalo
Anton Forsberg
Joonas Korpisalo
Scratched: None
Injured: Artem Zub (concussion), Thomas Chabot (broken hand), Erik Brannstrom (concussion), Ridly Greig (lower body), Mark Kastelic (high ankle sprain)
Status report
The Canucks held an optional morning skate with 11 forwards and two goalies Thursday. … DeSmith will start after Demko started the previous four games. ... Blueger, a center who has not played this season, took part in the morning skate and is "getting close, very close," Vancouver coach Rick Tocchet said. … Forsberg will start after Korpisalo made 27 saves in a 6-3 win at the Toronto Maple Leafs on Wednesday. … Zub, a defenseman, will be a game-time decision for the second straight game. If he dresses, he'll be paired with Sanderson, Bernard-Docker could be paired with Kleven, and Matinpalo could be scratched. - NHL.COM
Thatcher Demko is a superhero right now and taco has decided that even superheroes can get a night off. Casey DeSmith has a career 3-2-2 record against the Sens, with a .913 save pct in a non-Taco defensive system. I wonder if Taco runs Demko back to back if the Nucks lose tonight or if DeSmith will get the start in Montreal? Thatcher's career number in Montreal are not very good....of course those might be skewed to the bubble season where the team only played Canadian teams.
Trevor Linden seems to be doing an early season tour....seems interesting to say the least. I wonder the ghost of Benning has been exorcised in the organization to the point that Frankie and Trevor will make up, leading to Trevor coming back into the fold in the next couple years.
Trev seems to be saying all the right things about the current management....interesting.

If I was the owner of this team....imagine that, and the ghost of Benning is finally gone....I still wouldn't bring back Linden back. This team needs to move completely away from that shit show and create their own identity. You hear me Frankie....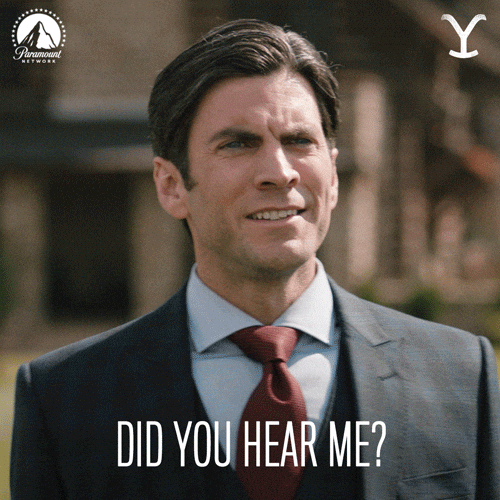 Game Day Battle Hymn
The Tsawwassen band 54-40, was a staple of my teen years and probably a mandated CRTC regular rotation superstar. I chose the following song as it clearly shows how I feel about the Canucks and their start and also how I feel about you...you loyal bastards.
Go Coconuts Go!