This Canucks team is scaring Kent to the point that is he is considering buying a Tyler Myers jersey. Kent is all in.
OILERS (2-7-1) at CANUCKS (8-2-1)
10 p.m. ET; TVAS, SN
We are 11 games in.....do you have faith in this team? Do you?

Perception vs reality is very confusing sometimes. I admit that I didn't believe Taco would be able to get the buy-in so quickly from this group. I also didn't think Taco would be able to adjust to the deficiencies this team has. I stand corrected so far. This team has played over their potential. Now, the question is, for how long can they play at this level and how many points can accumulate before the Injury Faeries start collect their tolls? The answer is...all the points, especially since the Pacific seems to have some teams that are pretty damn good.

Not Edmonton though. Edmonton is the team I was expecting the Canucks to be. They have trouble scoring 5vs5...their goaltending has been weak....their PK is in the bottom 3rd of the league. The only thing that works is the PP. Leon Draisaitl is leading the Oilers with 13 points and then there are some others that have 10 points. Some would say that McDavid's injury has lead to their 2-7-1 start...I would say...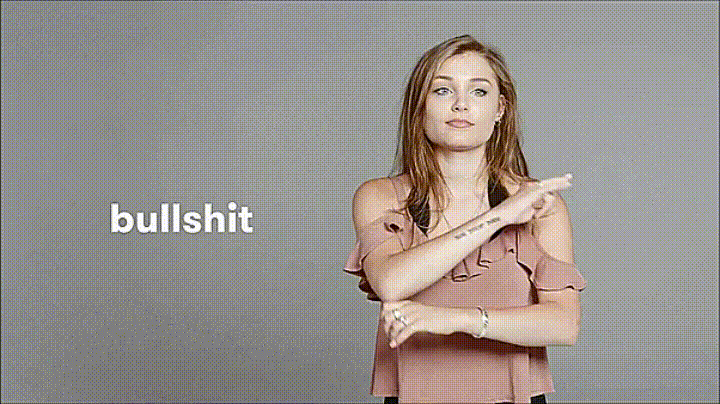 When people have called Vancovuer weak in this past, I have agreed whole-heartedly. I now pass this label onto Edmonton. The 8-1 beating and then 4-3 loss to Vancouver has lead to the Oilers struggling to find their swagger they had last year.
Those crafty Canucks on the other hand keep finding ways for the top line to perform and then getting some goals from their bottom two lines. The bottom lines has been defensively responsible as well as there is no player with a +/- in the negative...no one. I asked the question in another preview if the 3rd line was going to be good enough for this team to succeed. If the team was to stay as is, I don't see any potential 20 goal scorers, but if the system holds, the 3rd line won't let in a lot of goals in either.
The Canucks played a great game against a fast Dallas team. The powerplay went 0 for 5, which is a concern, but they did have great puck movement and some good shots on net. The team is going to run into some tough defenses, but it's good to see different systems so adaption can occur and maybe the PK can learn some things from Dallas as well.
Should we mention out Star of the Week!
Much like the San Jose game, this game is a mist win for the Nucks. (Recurring theme for a team trying to make the playoffs) Edmonton is a team struggling and the Canucks need to take advantage of this and get 2 points. You can't make the playoffs in November, but most of us have seen the Canucks play their way out of contention this early in the year. Do you think Edmonton might come out a little harder tonight? Their coach is on the hot seat and their fans want blood. I can see the douchebaggery coming out in full effect.
Oilers projected lineup
Zach Hyman -- Connor McDavid -- Leon Draisaitl
Evander Kane -- Ryan Nugent-Hopkins -- Sam Gagner
Dylan Holloway -- Ryan McLeod -- William Foegele
Raphael Lavoie -- James Hamblin -- Derek Ryan
Darnell Nurse -- Cody Ceci
Mattias Ekholm -- Evan Bouchard
Brett Kulak -- Vincent Desharnais
Stuart Skinner
Jack Campbell
Scratched: None
Injured: Connor Brown (lower body), Mattias Janmark (shoulder)
Canucks projected lineup
Andrei Kuzmenko -- Elias Pettersson -- Ilya Mikheyev
Phillip Di Giuseppe -- J.T. Miller -- Brock Boeser
Dakota Joshua -- Pius Suter -- Conor Garland
Anthony Beauvillier -- Sam Lafferty -- Nils Hoglander
Quinn Hughes -- Filip Hronek
Ian Cole -- Mark Friedman
Carson Soucy -- Tyler Myers
Thatcher Demko
Casey DeSmith
Scratched: Noah Juulsen, Jack Studnicka
Injured: Teddy Blueger (foot), Guillaume Brisebois (concussion)
Status report
Hamblin was recalled from Bakersfield of the American Hockey League on an emergency basis Sunday, giving the Oilers 12 healthy forwards after they played with 11 against the Nashville Predators on Saturday. … Demko starts for the fourth straight game and sixth in the past seven. … Blueger skated with teammates Monday for the first time since the forward was injured during a preseason game, but coach Rick Tocchet said there's no timeline for his return. - NHL.COM


Game Day Battle Hymn
Kent and I are at different points of the music octagon. Today I take us back to a time of bad hair...grotesque outfits and terrible teeth. Queen was not a band I listened to in my youth, but now I appreciate the talent and musical skill. This video captures the feeling I have with the Canucks and their play....because I am having a good time.
Go Coconuts Go!