The next homestand might be a very tough one for the Canucks.
It seems like every year one of us at NM writes this particular article and it's been going on for too fucking long.
While there is no secret formula to making the playoffs, except winning....which be a secret to the Canucks front office, there are certain areas that can certainly make it easier to get to the second season.
1. 5 vs 5 hockey
Most of this sport is played at even strength and so it should be no surprise that a non-playoff team like the Canucks have trouble in this area. The Canucks were -24 when it came to GF VS GA at 5vs5. To give you some context, the Bruins were +85 and the Golden Knights were +38. Having better overall players would sure help this or at least having a better defensive system to reduce this deficit. A better system might also reduce the amount of penalties that this team took last year, which leads us to point #2
2. Penalty kill or death by penalties
The Canucks were short-handed 243 times last year. That was actually in the lower half of the league for total times....unfortunately, teams were scoring on them almost 30% of the time they were short-handed. The penalty kill has been a sore spot for a couple years and besides not taking penalties, the Canucks need to come into this year with a new way to put pressure on the other team's shooters. A bright spot for the Canucks was the 15 short-handed goals they had....of course karma made sure it got paid with the 14 PP goals against.
3. Finding a 3rd line that can do something.
And by something...I mean anything. Scoring goals or preventing them...something. Strong teams have 4 lines that usually have a label attached to them. The Canucks have struggled to have three consistent lines. It would be great to have a 3rd line that can put up 50-60 goals, but It might almost be better for this team to have a shutdown line against teams like the Oilers and Vegas.
4. Brock scores 30+ goals
Did you know that potential 30 goal scorer Brock Boeser has never scored 30 goals in 6 full seasons? That first season where he had 29 has created some high expectations that Brock has been unable to live up to. I would love Brock to go on a Bo Horvat like tear at the start of the season. The team would surely get some more wins and if he plays better defense....all the better. And then at the deadline....they trade him.
5. Quinn Hughes scores 90 points.
The day that Quinn decides that he wants to score goals is the day that he gets into the top 3 of Norris trophy voting. Quinn has all the talent to dictate play on the ice, but his unselfishness makes it a little easier to cover the other 4 guys on the ice. McDavid was challenged last year to score 60 goals by Draisaitl and that greediness led to teams having to cover his shot...which made it easier for the other guys to score.
6. Someone needs to injure the injury fairies
Demko being injured at the start of last year, playing like shit and then being out while recovering, pretty much did the team in. The Canucks need their core to stay healthy becuase I don't see any of the youth making massive steps to fill in point production.
7. Someone out of the youth has to have a year.
Podz...Hogs...PDG....anyone. Please
Elliotte Friedman is paid to be a shit disturber. He would say he is a reporter, but I think he thrives on creating anger in Vancouver. (Again, he would say discussion, not anger) In the spirit of that, Elliotte hopped on a plane all the way to Sweden just to create a new shitstorm for Canuck fans.

You can listen to it here.
The Petey part starts around the 26 minute mark.
Now I will say that the interview was not a negative one, but as the media does...and the internet, they grabbed a piece and spun it. Petey has always said he wants to be in the playoffs. He said that before the last contract and of course, he still feels that way. So, it makes sense that he wants to wait and see how this season plays out. Seems logical to me. So on Twitter, it tends to be the opposite of that notion. Some Canuck fans want him signed to a 8 year/ $8 million a year contract. (They're drunk) I do believe that Petey will get a 7-8 year contract, but the number per year is the main talking point...especially after the Austin Matthews extension. I would hope that the idea of a hometown discount is still a thing and the Canucks can sign him for $10 million/yr, but I think Petey might have a bigger number in mind because of his value to the team. $11-11.5 is realistic, but I hope $12 is off the table.
The interesting part of this mental exercise is that Petey is still an RFA at the end of the year and arbitration eligible. Petey obviously believes in himself and thinks he can get 100+ points this year and solidify a high number if it goes to arbitration. The Canucks should never let this get to arbitration. I think Petey might be the type of player that gets an offer sheet if he doesn't want to go to arbitration. (I had to go fishing through the internet to get this info....and it might be wrong. Please correct me if I am) He
If it ever got to the point that a team could make an offer sheet, I think there are few teams that actually have the picks that would be needed for compensation. The other event that could happen, unlikely, but could happen, is that the Canucks trade Petey.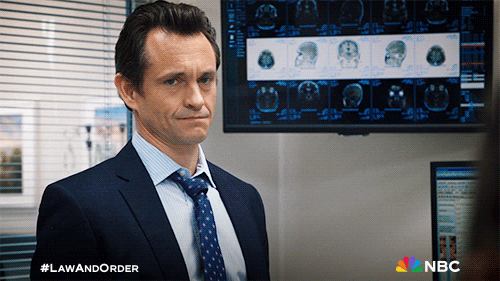 That kind of thinking infected a Boston blogger, Jimmy Murphy, thought the Bruins should trade for Petey. Of course he didn't speculate what Van would get in return. I did my research and in reality, the Bruins don't have the picks or players that would fill the hole left by Petey. So, clickbait is a real thing.

I know that is a natural trait for Canuck fans to over value their players, but I do wonder what kind of trade would bring equal value in the mind of Canuck fans.


The Canucks are not liked by the bookies of the sports betting world. In more than one site, the Canucks are not predicted to make the playoffs this year. Most have the Canucks around 88 points. Both Canucks Army and the Daily Hive have articles that cover this. You should go read them…Google it. I agree with the bookies and won't reiterate the arguments made in the two other Canuck sites. Instead, I will go directly to the reason the Canucks have had trouble getting out of the western conference basement teams. It's very simple….the Canucks can't beat the east.
The Canucks record last year against teams from the Eastern Conference was 10-20-2.
Read that again….10-20-2. That's terrible. Some would point to the early season losing streak and say that it skewed the numbers, but the Canucks also lost several games to eastern teams in the middle of their schedule. The interesting part of this is that Bruce was the coach for most of the losses…well most of the games against eastern teams (5-15-1). Tocchet's record against the east was 5-5-1.
So maybe that's the solution! Tocchet saves the team, because he can lead the team to a .500 record against the east. Of course, in 5 of those games the Canucks allowed 5+ goals. And in his limited games as a coach against east teams, he was unable to find a penalty kill system that worked against eastern teams. (67.7%)
I would love to say that I have solutions for this major problem, but it would be great if the Nucks could at least see the issues they have. I haven't heard anyone in the organization mention how bad this team was against that conference. There is always talk about being better against divisional teams and conference teams, but the Canucks have done well against them. In fact, the Canucks were 28-17-5 against the West. If the Canucks could actually get to the playoffs, they might have a fighting chance.
In head to head match-ups against Eastern Conference teams, the Canucks only had winning records against Columbus and Ottawa. The Canucks never beat Washington, Tampa, the Rangers, New Jersey, Florida, Detroit or Boston. Brutal
I have the stats below for the Canucks games against last year. Take a gander and look at how bad this team was against the East.
If you get over to the Twitter, (I will never call it X...fucking stupid), you should ask the organization if they have a game plan for playing those teams this year.
I know I will.
It goes without saying that even though the Canucks have a decent amount of cap flexibility in their hands ever since buying out Oliver Ekman-Larsson, the team is in no position to make any long-term commitments that carry the potential of more risk than reward.
As Canucks fans know very well, the franchise has been accustomed to a plethora of poor decision-making over the last decade, something that has consistently manifested itself in the way of several signings that have demonstrated the organization's desire to engage in the practice of signing veteran free agents to long-term contracts. In particular, this includes the infamous signing of Loui Eriksson to a 6-year $36 million contract in 2016, as well as the signing of Tyler Myers to a 5-year $30 million contract in 2019. In addition to that, other consequential signings of players such as Sam Gagner, Jay Beagle, Antoine Roussel, and Micheal Ferland also jump out as primary examples of the numerous occasions within which the organization's attempts to plug holes on the roster with expensive free agent acquisitions ended up doing way more harm than good for the team in the long run.
In a nutshell, the free-agent frenzy period is one that hasn't been kind to the Canucks at any point for almost a decade. However, while the cons definitely outweigh the pros by a significant margin, there have been a few instances within which bargain-bin free-agent signings have provided decent dividends for the organizations over the last few years.
If you take a look at last summer, the acquisition of Dakota Joshua stands out as the most recent cheap and low-risk signing that ended up providing some good value for the Canucks. In his one season with the team so far, Dakota Joshua was able to put up 11 goals and 12 assists for 23 points in 79 games, while also providing a nice layer of grit and tenacity as well. Perhaps the best part about this transaction was the fact that the Canucks managed to ink Dakota Joshua to a two-year deal at an annual average value of just $850,000, which is quite beneficial for a team that doesn't exactly have an abundance of wiggle room as far as the salary cap is concerned.
Overall, while it may not initially seem that way on the surface, many good players can be obtained from free agency through the practice of bargain bin shopping. For a team that has many holes to fill and not a ton of cap space to work with, attempting to find a player who can provide some great value at a low cap hit is definitely something the Canucks should pursue, especially given that it doesn't carry the same risk and potential for ramifications that long-term contracts tendered to expensive players often tend to pose.
Fortunately for the Canucks, even though the free agent market for this offseason isn't the strongest, there are quite a few options for the organization to consider targeting as potential bargain bin players for the roster. Here are six inexpensive players that the Canucks can target for the purpose of filling some of the biggest holes on the roster for this upcoming season.
Option #1 - Niko Mikkola (LHD)
After the buyout of Oliver Ekman-Larsson nearly two weeks ago, the Vancouver Canucks essentially find themselves with Quinn Hughes as their only true NHL defenseman signed to patrol the left side for next season.
Needless to say, while a couple of insiders have the Canucks connected to Carson Soucy, an upcoming UFA who played for the Seattle Kraken last year, it is possible that even if the organization manages to snag the rugged Alberta native of the market this weekend, they would still be intent on adding another defender to the left side.
One option that the Canucks can pursue for adding some stability to their third pairing, is Niko Mikkola, a 24-year-old left-shot defenseman who split this past season between the New York Rangers and the St Louis Blues.
Not only does Mikkola fit the age timeline of players that the organization has consistently indicated its desire to target, Mikkola's style of play addresses quite a few needs that the Canucks are looking to address.
First and foremost, at 6"4, 210 pounds, Mikkola fits the mold for the type of defenseman that you can rely on for clearing out the front of the net and getting engaged physically.
In addition to that, Mikkola is a defensive-minded stay-at-home defenseman who has put up respectable numbers on the penalty kill throughout his career, which is another area that the Canucks have had a desperate need for addressing over the last two years.
Mikkola isn't the flashiest player by any means at all, but what he does provide is a steady defensive presence and solid penalty-killing ability, all of which the Canucks can obtain at a fairly cheap price. He is coming off a 1 year $1.9 million contract that was signed just prior to an arbitration hearing, and as far as this past season is concerned, the Finland native's offensive production did see a considerable decrease in comparison to the 2021-22 season.
Overall, Mikkola is definitely a player that the Canucks should seriously consider pursuing in free agency, and at 24, not only does he have the potential to improve his game even further with this team, but it is hard to envision him getting any significant raise on top of what he made last year, if any at all.
Option #2 - Morgan Geekie (C)
Rather than focusing on signing expensive veterans, Morgan Geekie fits the exact prototype of players that the Canucks should actually be targeting.
With the Seattle Kraken deciding not to qualify Geekie today, it is expected that the Manitoba native will hit the UFA market once free agency opens up tomorrow.
In 69 games playing for Vancouver's Pacific Northwestern rivals this past year, the 24-year-old Geekie put up career highs all across the board, by tallying 9 goals and 19 assists for a total of 28 points with the Kraken. In addition to that, he also put up 4 points in 13 games for Seattle's run to game 7 of the Western Conference semifinals this past spring.
Most importantly, as far as Geekie's regular season production is concerned, it is imperative to note that he produced at a rate of 33 points while only averaging slightly over 10 minutes in ice time. If ever the Canucks intended on making a bold but low-risk move for filling out their 3C hole at an affordable cost, Geekie may very well be the best player to target.
To top off his respectable offensive capability, Geekie is not a bad two-way player either. This past season, Geekie had 29 takeaways as opposed to only 14 giveaways, and his goals for vs goals against ratio was +3, despite the fact that he started over 56% of his shifts in the defensive zone.
In addition to that, Geekie has a career faceoff percentage of 51.1%, which makes him quite an ideal target for the Canucks to pursue in order to fill the third-line center void that has been present on the roster for quite a while now.
Option #3 - Michael McLeod (C)
Similar to Morgan Geekie, Michael McLeod is another young, affordable, and low-risk option that the Canucks can target to address their need for a center in the bottom 6.
While McLeod only managed to put up 26 points in 80 games with the New Jersey Devils last year, he did find a new gear in the playoffs, posting 2 goals and 4 assists for a total of 6 points in 12 games.
Ever since being drafted in the first round by the Devils in 2016, McLeod has been a supplementary offensive producer at best, but the intangible attributes that he brings to the table can significantly help the bottom 6 of the Canucks, particularly in the defensive side of the game.
First of all, McLeod has always been adept in the faceoff circle throughout his career, putting up an astonishing career faceoff percentage of 56.7%, which includes a faceoff percentage of 60.6% last season.
Furthermore, the Mississauga native has also carved out a reputation of being quite a responsible player defensively. While attempting to have him fill the 3C hole on the Canucks may be a bit of a reach, offensive consistency is the only key element that McLeod needs to add to his game in order to earn a bigger role, and that is something that he may very well be able to achieve with a change of scenery.
Option #4 - Cal Foote (RHD)
Another former first-round pick who didn't end up being qualified by his team today, Cal Foote is a rugged stay-at-home defenseman who the Canucks may very well have on their radar. There is a connection with the Canucks after all considering that Cal's father, former NHL defenseman Adam Foote, is one of the members of the team's current coaching staff.
At 6"5 and 224 pounds, there is no doubt that Foote possesses the frame to be a regular physical presence on the backend.
While the 24-year-old has had trouble getting his game together ever since breaking into the league, there are quite a few things about his style of play that the Canucks would love to have on their blueline.
All in all, Cal Foote was expected to be a solid top 4 defensive defenseman when he was drafted by the Tampa Bay Lightning in 2017, and even though his development hasn't been the smoothest, there is still time for Foote to address some of his weaknesses and become a reliable third-pairing defenseman at the very least.
This is definitely a player that the team should consider targeting once free agency opens up on Saturday morning, and it is fair to assume that there would be interest from both sides to put pen to paper on a potential deal involving Cal Foote and the Vancouver Canucks.
Option #5 - Christian Fischer (RW)
Even while Luke Schenn was still on the Canucks roster, one element that was identified as an area of concern was the fact that the Canucks still lack the physical pushback and grit that they need in order to provide their star players with a safer environment.
While veteran wingers such as Ryan Reaves and Auston Watson are a couple of available players who have no problems dropping the gloves, Christian Fischer is a young player that the Canucks can target in order to address their need for a physical presence upfront.
With 27 as well as 33-point campaigns under his belt, there is no question that the former second-round pick has a bit of an offensive flare to his game as well.
Although the wing is an area that is the least of the Canucks' concerns right now, Fischer definitely has the potential of providing the team with a noticeable physical and offensive presence in the bottom 6, while he can also provide assistance on the penalty kill, which is another facet of the game that the Canucks desperately need to address.
Option #6 - Anthony Stolarz (G)
Ever since Thatcher Demko has taken over the reins and become the team's starting goaltender, the Canucks have failed to provide their star netminder with a reliable backup who can take some of the workload off of him.
With Braden Holtby, Jaroslav Halak, Spencer Martin, and Colin Delia, the Canucks just haven't been able to acquire a backup goaltender that can provide them with stability between the pipes.
While the team is very fortunate to have a very talented goalie prospect in their possession in Arturs Silovs, it is likely that the team would be intent on letting the Latvian phenom further round out his game in a larger role with the Abbotsford Canucks next season.
As such, with Colin Delia rumored to be on the outs this summer, the Canucks find themselves scouring the market for a backup goalie once again. One option that they can target for this purpose, is Anthony Stolarz, a product of New Jersey who has spent the previous three seasons playing with the Anaheim Ducks as a backup to John Gibson.
Once again, goaltending is yet another position where the Canucks should endeavor to pursue a cheap but reliable option, and Anthony Stolarz certainly fits the bill for this purpose.
While last season wasn't the best for Stolarz considering that he was playing behind one of the worst teams in the league, he has otherwise posted stellar numbers for the Ducks ever since joining the organization in 2019.
Even if you were to factor this past campaign into the equation, Stolarz has still managed to put up a record of 21-18-3 in 42 starts with Anaheim, along with a save percentage rate of 0.922%.
While this is a small sample size, Stolarz is a completely low-risk option for the Canucks to target in the free agent market. Given that Stolarz made $950,000 last year and didn't really have the best season, it is likely that he will be receiving less than this amount on whatever contract he gets for next season, which is extremely beneficial for the Canucks, especially if they can get the 29-year-old signed to a one or two year deal.
Final thoughts
In conclusion, cheap and low-risk is the motto that the Canucks should preach heading into this year's free agent frenzy.
While the team does have a decent amount of cap flexibility this year in comparison to some previous seasons, they should try their best to make sure that they can plug some of the biggest holes on their roster by focusing on acquiring young and inexpensive players who still have the potential to grow their game and provide a level of production that is more valuable than what their new contracts will be worth.
In terms of star talent, this year's free agent market is rather sparse, but there is no shortage of intriguing young players that the Canucks can endeavor to sign and focus on developing into more complete players themselves. This is an initiative that will allow the organization to plug some of the biggest holes on the roster, all the while a relatively fair amount of cap space is retained for contract extensions and other such transactions in the foreseeable future as well.