CANUCKS (29-32-5) at COYOTES (25-32-11)
10 p.m. ET; BSAZX, SNP, ESPN+, SN NOW
They should split up this team...5 wins in a row. This is is the longest winning streak this year.
My question is why is it that the timing always sucks for these streaks. The Canucks could win the rest of their games and would likely still miss the playoffs this year. This streak would have been better served in November to counteract the shitty October. Ah....the what ifs of it all.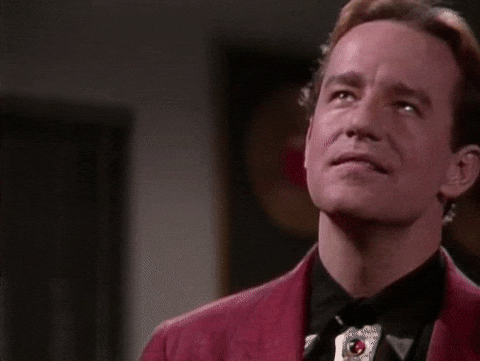 Has the defense been that much better over the past six games? They have only allowed 2 goals a game over that span. Do we mention that without OEL that the Canucks are 8-3-1 and have allowed 28 goals over that span? I guess I didn't have to mention it, but I did.
The Canucks go on a little 3 game road trip to the wet southwestern U.S., starting in Arizona. The Yotes are in the familiar position of being near the bottom of the conference, but yet they are only 2 points behind Vancouver, so I better put those stones back in my pocket and clean the glass walls on my house. Arizona has struggled to find any sort of team identity besides being being the team in the college arena or the team where part of Patrick Kane's contract went to die. Unlike the Canucks though, Arizona has a metric shit-ton of draft picks over the next three years to try and get the ship going.
This picture is Thomas Drance's wet dream. Look at all the picks! It will be interesting to see what this turns into over the next 5 years though.
The Canucks seem to have figured out how to play against Arizona over the couple years. Some teams you match up well against. I think the Canucks prefer to play against teams that play a more free-wheeling north-south game, like Dallas or Toronto or Arizona. You're going to give up some chances, but also have more opportunities to get some 2 on 1s or 3 on 2's on turnovers.
I have to give props to Coach Tocchet and his staff. At his introduction, Tocchet was ask about certain players like J.T. Miller and their style of play and Rick said there would be changes to the approach of their play. J.T. certainly been a different player over this winning streak. 8 points, winning faceoffs and hitting anything that moves. That's a guy I might not have any qualms that he makes $8 million next year if he can play like that more often.
Canucks projected lineup
Andrei Kuzmenko -- Elias Pettersson -- Anthony Beauvillier
Phillip Di Giuseppe -- J.T. Miller -- Brock Boeser
Dakota Joshua -- Nils Aman -- Conor Garland
Vitali Kravtsov -- Sheldon Dries -- Vasily Podkolzin
Guillaume Brisebois -- Tyler Myers
Christian Wolanin -- Kyle Burroughs
Scratched: Jack Studnicka, Aidan McDonough
Injured: Filip Hronek (upper body), Ethan Bear (face), Oliver Ekman-Larsson (ankle), Travis Dermott (undisclosed), Ilya Mikheyev (torn ACL), Tanner Pearson (hand), Tucker Poolman (undisclosed)
Coyotes projected lineup
Clayton Keller -- Barrett Hayton -- Brett Ritchie
Matias Maccelli -- Jack McBain -- Lawson Crouse
Liam O'Brien -- Travis Boyd -- Christian Fischer
Bokondji Imama -- Laurent Dauphin -- Zack Kassian
Juuso Valimaki -- Victor Soderstrom
Connor Mackey -- Michael Kesselring
Scratched: Connor Ingram
Injured: Josh Brown (lower body), Nick Schmaltz (lower body)
Game Day Chatter
McDonough has arrived!
Game Day Battle Hymn
Kent and I have different music tastes and different motives for choosing the songs we do for the Hymn. I think we both want a song that gets people hyped up. I just like mine a slight bit calmer. Meat Puppets are from Arizona and "Backwater" seems to have lyrics that should speak to Canuck and Yote fans.
Let's go for six in a row.
Go Canucks Go!